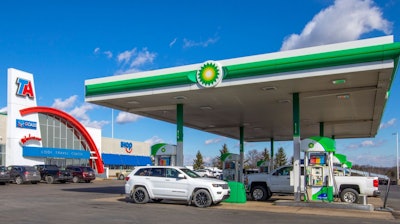 BP Products North America Inc., a wholly owned indirect subsidiary of BP p.l.c., completed its $1.3 billion acquisition of TravelCenters of America on Monday, May 15.
"We are thrilled to welcome the TravelCenters of America team to BP and give a turbo-boost to our convenience and mobility business in the U.S. Combining TA's sites on U.S. highways with our brilliant retail network off the highway immediately expands our offer and doubles our global convenience gross margin," says Emma Delaney, executive vice president customers & products, BP
In February, BP announced it had agreed to acquire TA, subject to required approvals. Having received those approvals and with the transaction complete, TA's strategically located network of highway sites complements BP's existing predominantly off-highway convenience and mobility business in the U.S., enabling TA and BP to offer fleets and consumers a seamless nationwide service. With the close of the acquisition, TravelCenters of America common shares have been converted into the right to receive $86 per share.