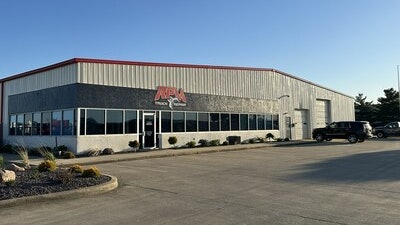 FleetPride announced Tuesday it has acquired the assets of RPM Truck Repair, a prominent provider of comprehensive truck and repair services with locations in Effingham and Mount Vernon, Ill.
RPM Truck Repair has built a solid reputation for its quality workmanship, reliability and commitment to customer satisfaction. With this acquisition, FleetPride says it furthers its commitment to being a trusted partner for fleet operators nationwide. The combined entity will leverage its expanded capabilities to offer a broad assortment of products and services, and e-commerce solutions to customers across the country, the company adds.
With RPM Truck Repair's expertise in truck maintenance and repair, FleetPride says it is now uniquely positioned to support fleet customers in central and southern Illinois.
"We are thrilled to welcome RPM Truck Repair into the FleetPride family," says Mike Harris, FleetPride president of parts and service. "This acquisition aligns perfectly with our long-term growth strategy and enables us to continue building a one-stop solution for our commercial heavy-duty customers. With our extensive onboarding and integration process, RPM Truck Repair is fully integrated day-one which gives our customers and new team members immediate access to our national network of parts and service for faster turnaround times.
"Our new technicians will also be supported with advanced on-line courses and in-person training classes through FleetPride Tech University. Together with the RPM Truck Repair team, we are well-equipped to serve the evolving demands of the industry."
RPM Truck Repair Co-owners Shawn Fitzjarrald and Donna Fitzjarrald were excited about the announcement.
"The integration of RPM Truck Repair into FleetPride will strengthen our ability to deliver unparalleled service and support to our customers," Shawn Fitzjarrald says.
"We are excited about the opportunities this acquisition brings and are confident that, together with FleetPride, we will create even greater value for our customers," adds Donna Fitzjarrald.