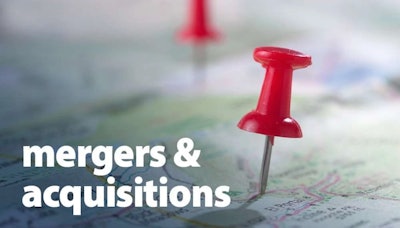 The M&A sector saw an increase in transactions in May, with national aftermarket buying groups kicking off activity that lasted throughout the month.
Several industry suppliers and transportation startups also were active this month, and the changing hands of one of the industry's largest truck stops chains was finally closed. Dealers weren't as busy in the month though a notable transaction did close.
FleetPride was first to bring an M&A announcement forward in the month, announcing its acquisition of Frame Service on May 2. The independent parts and service business has been a strong player in the Fort Wayne, Ind., market since 1948. "Today we are excited to welcome the Frame Service team to the FleetPride family. Frame Service adds growth in the Indiana market with broad capabilities in parts and service, and a wealth of heavy-duty expertise," said Mike Harris, FleetPride president of parts and service.
All Roads was next, announcing on May 4 its purchase of Kenworth of South Florida in a deal brokered by Performance Brokerage Services. The transaction adds five locations to the All Roads operation. All Roads CEO Andy Franklin said the experience with Performance Brokerage Services during the transaction was excellent. "Their attention to detail and commitment to the needs of the transaction were evident throughout the process. As a growing organization, we understand the importance of working with best-in-class firms that can assist us in achieving our goals," he said.
The next day it was TruckPro, which added Massachusetts-based Matuszko Trailer Repair. The company is a leading provider of light- and heavy-duty truck parts and service in the Northeast. "We have tremendous respect for the great reputation the Matuszko family has built over 30 years and we are very excited to partner with them to jointly continue the commitment to excellent service," said Chuck Broadus, TruckPro's CEO. 'This valuable addition to TruckPro allows us to enhance our geographic coverage in the New England market and grow our offerings for our customers."
The next week saw FleetPride in the news again, announcing the purchase of Zender's Truck & Equipment, Parts & Service Inc. based in Bellingham, Wash. "We're delighted to welcome Bruce and the entire Zender's team to the FleetPride family, with their wide-ranging expertise, outstanding service, and loyal customers," said Harris. "Zender's Truck & Equipment has a strong culture, which is reflected in their talent and robust customer following that fits very well with our vision and values. We look forward to supporting the Zender's team."
On the same day, Nikola and Iveco announced a change to their longstanding partnership, with Iveco assuming full ownership of the joint venture in Ulm, Germany. Iveco Group will cover the capital outlay related to this new phase of collaboration through its available liquidity, acquiring the above-named items partially in cash ($35 million) and partially in Nikola shares (20 million of shares). Despite the negative cash impact generated, Iveco Group stated it forecasts to absorb it with cash flow generation and therefore this does not change its cash flow target for 2023.
Next in the M&A world was the TA announcing its shareholders had approved the company's purchase by BP. TA stockholders approved the BP merger with more than 72% of the shares outstanding and 93% of the total shares voted in favor of the merger. The closing of the transaction remained subject to customary closing conditions and closed on May 15, 2023. Upon completion of the transaction, shares of TA's common stock no longer trade on the Nasdaq, and TA has become a wholly-owned indirect subsidiary of BP.
Cummins was the next business to make news, announcing on May 22 its intent to purchase of Faurecia's commercial vehicle manufacturing plants in Columbus, Ind., and Roermond, Netherlands, for $153 million. Faurecia has been a partner and supplier to Cummins for more than a decade. "Cummins and Faurecia have a long partnership history," said Cary Chenanda, vice president of Cummins Emission Solutions. "This proposed acquisition would enable both organizations to meet long-term strategic goals."
The month closed in the autonomous truck sector, where it was announced tooling and software provider for autonomous vehicle development Applied Intuition will acquire Embark Trucks in an all-cash transaction with an equity value of approximately $71 million. "Today marks an exciting, new chapter for Embark," said Alex Rodrigues, co-founder and CEO of Embark. "I would like to thank all past and present employees for their contributions over the past seven years. I appreciate everything they have done for the company, and I cannot wait to see where Applied takes the technology we have built."