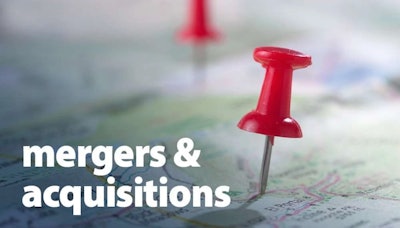 Summer continues to see a slowdown in transactions across the dealer, aftermarket and supplier sectors. July saw more movement than June but was still well below the pace seen in January and some spring months.
The first transaction of the month was a divestiture, as BorgWarner spun off its fuel systems and aftermarket business into the new company PHINIA. Two years ago, BorgWarner announced Charging Forward, the company's strategy to accelerate its transition to electrification. Spinning off PHINIA was part of that transition. "This important step allows both BorgWarner and PHINIA to focus on and continue to pursue their respective strategies. We wish the PHINIA team the best as they begin their own journey as a new, independent company," said Frédéric Lissalde, President and CEO, BorgWarner.
The next announcement came from West End Radiators, which officially acquired the assets of another radiator shop in Western Canada, Saskatoon Radiator Sales & Service Ltd. The company said the acquisition of Saskatoon Radiator Sales & Service Ltd., is the second shop West End Radiator has opened in the Saskatchewan market alongside West End Radiator Estevan. "We're taking the wheel in Saskatoon's radiator revolution," said Wayne Feeleus, West End Radiator director of business development.
July also saw action in the dealer space. Gordon Truck Centers announced the acquisition of two California locations. Coupled with the previous acquisition in Alaska, the company has added four facilities this year. "The acquisition of the assets of Redding Freightliner adds another full-service Freightliner and Western Star dealership to our service center network as well as a parts store in Eureka," said GTC President Scott Gordon. "The territory is contiguous to our existing Pacific Northwest geography and a natural fit. We are excited to welcome the entire Redding Freightliner team to the GTC dealer family."
Back in the supply space, National Credit Card Processing (NCCP) Group was acquired by Merchant Lynx Services. The acquisition will enable NCCP Group to expand its solutions in the heavy-duty truck parts and service sectors while also bolstering its support teams. NCCP Group's name and day-to-day operations will not be affected by the transaction. "With this deal we are really excited to strengthen our product offerings and continue to focus on these great industries that are vital to our nation's infrastructure," said NCCP Group Founder Peter Brickman.
Next was Penske Truck Leasing, which on July 14 finalized its acquisition of Star Truck Rentals and Kris-Way Truck Leasing. The two moves add nearly 3,000 trucks and 25 locations to the company's national network. "Star Truck Rentals has impressive scale in the region, an excellent reputation in the industry and a commitment to exceptional customer service," said Art Vallely, president, Penske Truck Leasing. "Kris-Way has earned a stellar reputation in the marketplace. Penske and Kris-Way customers will benefit from the combined services both companies have to offer across our growing network."
Another supplier who made news in July was M&D. The aftermarket distributor of diesel engine parts and components acquired fellow ADS member Seidel Diesel Group on July 14, adding five divisions and 10 locations across multiple states. "We're very privileged to partner with the Seidel team," said M&D CEO Grant Garrett. "The Seidel Family have built a market-leading company with industry-best team members. We continue to be excited about our strong partnerships with best-in-class companies in our industry, expanding our national footprint and allowing us to offer over 100,000 part numbers."