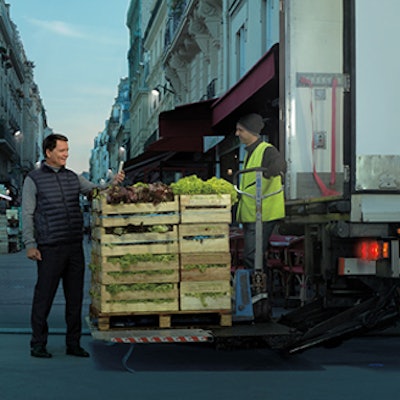 Carrier Transicold
Carrier Transicold announced its dealers of the year winners are Michigan and Mexico dealers.
Reefer Service Inc. of Hudsonville, Mich., and Refrigeracion Tijuana S. de R.L. de C.V of Tijuana, Mexico, have been named Carrier Transicold's 2020 dealers of the year for North America and Latin America, respectively. Carrier Transicold is a part of Carrier Global Corporation.
"In a year that challenged norms like never before, our entire dealer network adapted and responded with the kind of customer-centric performance required to serve an essential industry that is constantly on the move," says Mike Noyes, vice president and general manager, Truck Trailer Americas, Carrier Transicold.
In total, Carrier Transicold recognized 44 dealerships and six dealer individuals from the United States, Canada, Mexico, Chile and the Caribbean with 64 awards for achievements in customer satisfaction, growth, business investment and service proficiency. Among the award winners, Canadian dealer Atlantic Carrier Transicold of Moncton, New Brunswick, was recognized with the prestigious Extra Mile award for exemplary customer service.
For Reefer Service, it was the dealership's second Dealer of the Year award, having received its first for 2006 performance.
"It was a big surprise, and we are thrilled," says Mark Brown, general manager, Reefer Service. "The award, he said, is a tribute to Reefer Service employees who 'pulled together' to make the most of an exceptional year.
Founded in 1982 and now in its 30th year as a Carrier Transicold dealer, Reefer Service provides transport temperature control and anti-idling solutions for fleets throughout western Michigan from its 27,000 sq.-ft. shop and five service trucks.
Under the leadership of General Manager Juan Camacho, Refrigeracion Tijuana achieved its first Dealer of the Year award.
"Refrigeracion Tijuana's continuous improvement program paid remarkable dividends in 2020," says Jesús Estrada, region director for Mexico and Latin America, Carrier Transicold. "With its team focused sharply on providing exceptional service for the food distribution and retail businesses, they have achieved industry-leading growth throughout its region."
Established in 2005 to serve transporters of dairy, meat, fruits and vegetables in the Baja California peninsula of Mexico, Refrigeracion Tijuana became a Carrier Transicold dealer in 2013. For 2020, it also received a Brick and Mortar Award for facility investments, and employee Alberto Garcia was named Latin America Sales Manager of the Year.
Other individual recognition included: 
North America Sales Manager of the Year, Lloyd Kelly, W&B Service Company, Converse, Texas 
North America Service Manager of the Year, Gulvinder (Tony) Sihota, Utility Trailer Sales of Central California, Lathrop, Calif.
North America Parts Manager of the Year, Ali Susner, Utility Trailer & Equipment Sales Northwest, Auburn, Wash.
Latin America Service Manager of the Year, Juan Manuel Leal Aguirre, and Latin America Parts Manager of the Year, Brenda Janeth Ortiz, both of Frio Servicio de Monterrey, Monterrey, Nuevo Leon, Mexico