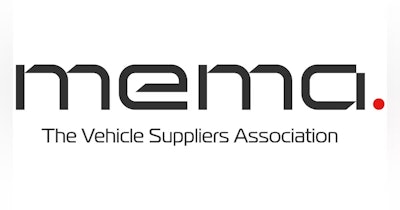 The only thing certain in forecasts is uncertainty, and MEMA's August Pulse webinar Wednesday featured plenty of uncertainty.
Experts detailed results from MEMA's Commercial Vehicle Pulse Survey for August as well as analysis from MEMA staff and MacKay & Company. The Pulse survey showed that, among commercial aftermarket companies, there was no consensus on a recession.
"Just about everybody had a point of view," says Philip Atkins, MEMA's director of strategic research and planning. Survey results also showed no matter your view on the likelihood of a recession, your company is likely at least somewhat prepared; more than 80% of respondents said their companies were either somewhat prepared (71%) or completely prepared (11%).
Only 6% reported their company was somewhat unprepared, while no one said they were completely unprepared.
That preparation could pay off says Dr. Bob Dieli with MacKay & Company. He says the economy is still in a boom phase, but what goes up must eventually come down.
"The economy is still expanding but there are two things we worry about," Dieli says. "Signs of instability and the Fed is in a bad mood. We expect the Fed to continue to be in a bad mood for a little while."
[RELATED: TPS MarketPulse survey shows fears as 2023 enters second half]
The bad mood may result in interest rates, at best, remaining higher than they have been in years or even going up more. The Consumer Price Index and the inflation rate in general aren't near the Fed's target of 2% and aren't likely to get there, Dieli says.
"Two percent is, as they say, aspirational," Dieli says. "All in, it's going to be difficult. The longer the Fed hews to the 2% target, the more complicated things are going to become."
His indicators also show the trucking economy is softening, with indicators such as transportation prices getting close to bottoming out. That could indicate a more balanced situation than the sharp peaks the market has seen in the past few years.
"The folks that are worried about a recession are justified in doing so," Dieli says.
Sales numbers expectations from MEMA also reflect uncertainty, even trending toward weakness. Almost half of respondents reported they think sales will be somewhat weak for the rest of 2023, while the outlook for 2024 was mostly neutral or weak. Fewer than a quarter of those who responded expected somewhat strong sales.
MacKay & Company's Dave Kalvelage says the softness isn't surprising given the cyclical nature of commercial vehicles and the commercial vehicle aftermarket. Kalvelage outlined a U.S. operating population of more than 12 million trucks and trailers across 10 vocations. The fleets, he says, are more pessimistic about putting all 12 million in service than the industry as a whole. MacKay & Company is going with around an 85% utilization rate through the end of the year.
Kalvelage also sees prices moderating after the COVID boom.
"We think pricing is going to get back to pretty much normal, assuming the supply chain issues are dissipating," he says, and parts sales and prices are also expected to slow accordingly. The good news is that a return to normal is also occurring in the supply chains, with fewer fleets, dealers and distributors reporting parts shortage issues.
One statistic MacKay & Company brought to the webinar was its survey of powertrain types in use. The company asked in 2019 how many internal combustion or alternative fuel engines were in use in fleets. At the time, 99.9% of engines were still internal combustion. Now, that's dropped to 97.7%.
But here's the surprising part.
Back in 2019, fleets were asked to predict how many of each engine they would be using in two or three years (so now, in other words). Their answer then was 99.5%. Across the board, predicted usage was much higher than thought in 2019. In 10 years, fleets now say, almost 15% of their trucks will be running on alternative fuels (14.5%). That's more than double the 2019 answer of 6.2%.
Fleets are also adopting more technology and planning to adopt more technology. This includes telematics, ADAS, GPS tracking, solar panels and more.
"A lot of this would certainly depend on the age of the fleet and the adoption of the technologies," Kalvelage says. "Some of these technologies are becoming default options on newer vehicles."
In the aftermarket, both the U.S. and Canada are up a little over 5% for this year, which is a drop off from last year. Forecasted growth is around 3%, but Kalvelage says that doesn't take into account any possible recession.
"Generally, it's a pretty slow-growth market," he says.
[RELATED: MacKay & Company offer more insight into 2023 parts sales]
Recession isn't the only source of unease. Labor is still problematic, the survey showed, and there's also a generally pessimistic outlook when it comes to Class 8 truck and trailer build expectations while medium duty remains more consistent.
Collin Shaw, chief commercial vehicle officer for MEMA and chief operating officer for MEMA Original Equipment Suppliers, brought up the issue of labor relations and a possible strike at the Big Three automakers that could affect even commercial vehicle markets.
"This is something we're actively keeping an eye on," Shaw says, adding it will be particularly hard on Tier 2-3 suppliers that often service both light and heavy vehicles.
People polled during the webinar attributed the weakness in the markets to a lackluster consumer economy with underlying issues of fleet profitability and continued high interest rates and inflation.
"On the OE side, (members) feel demand is being overstated," Shaw says. But members don't trust industry forecasts, either.
"Divergence between industry forecasts among the top 3 (HIS, ACT and FTR) makes it harder to be confident in any one of them," one member says.
Shaw says the best advice he can give companies is to think through a number of scenarios and put up signposts to guide your business.
"Forecasts are just that: Forecasts," Shaw says. "And they're meant to be moved as you find out information. Understand what you see as a driver behind these numbers and put in the signposts so when something happens, you can help move the organization to the next level."