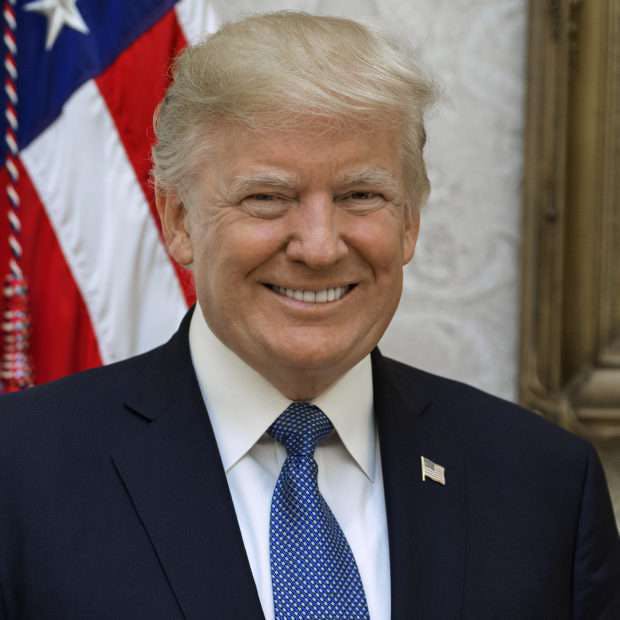 Can we put party politics aside for a moment as we examine President Donald Trump's efforts to make good on a campaign promise to address the foreign trade imbalance?
First, a very brief recap of what has been done: Effective March 23, 2018, Trump imposed a 25 percent tariff on steel imports and a 10 percent tariff on aluminum imports, with exemptions for certain countries. Between July and September of last year, following an investigation into intellectual property violations by China, sweeping tariffs of either 10 or 25 percent went into effect on thousands of Chinese imports worth billions of dollars.
Now a recap of what could still be done: Following a report from the Department of Commerce, Trump continues to toy with the idea of possible tariffs on imported vehicles or vehicle parts. And, while the signing of the United States-Mexico-Canada Agreement (USMCA) in October 2018 could save the $1.2 trillion open-trade zone it created between the countries in 1994 with the North American Free Trade Agreement, the USMCA gives Trump the ability to place quotas on vehicles and parts Canada and Mexico can export into the U.S. (The USMCA must still be ratified by the three countries.)
I am sure there are people who believe Trump's actions was the tough stance the U.S. needed to take with its trading partners. I also suspect there are others who might believe Trump's actions had all the finesse of a sledgehammer.
Regardless of your assessment, the president appears to have sown the seeds of uncertainty within the industry — whether it be the specter of additional tariffs or a higher percentage on existing ones.
What's more, the tariffs have created uncertainty and confusion regarding increased supplier pricing, which some say already is trickling down to aftermarket distributors and then on to their customers.
Uncertainty and confusion are not good for business.
"Every vendor has been impacted in some way and it has been passed on to the distributor. I don't think anybody is immune," says Michael Callison, chief operating officer, Midwest Wheel Companies.
Furthermore, Callison says vendors have been handling their price increases in different ways, creating confusion for distributors. Some suppliers are sending out new price sheets every month or so, some are adding a surcharge to the end of invoices, while others have held off on raising prices. "There's a lot of inconsistency from vendor to vendor and keeping it managed is difficult," he says.
What makes the trade issue problematic and worrisome for the aftermarket and dealer community is the remaining uncertainty of it all. To say the trade situation is fluid right now might be an understatement.
"What this particular trade battle has done is decreased or eliminated any kind of economic or trade certainty that our manufacturers have in the U.S.," says Ann Wilson, MEMA senior vice president, government relations.
Callison agrees a trade situation in flux is not good for anyone. "Any unknown isn't good for business. How do you make a long-term plan?" he says.
According to a Daimler spokesperson, "Companies depend on reliable framework conditions, transparency and predictability in order to make long-term investments. Trade disputes always entail uncertainties, both for companies and for customers."
Editor's Note: Be sure to read all about the trade situation and its effect on the trucking industry in the May edition of Truck Parts & Service magazine.