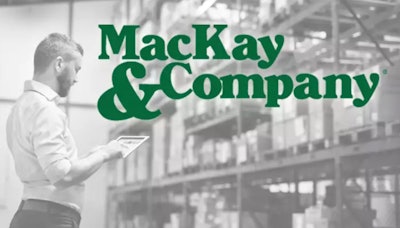 This is the time of year that we at MacKay & Company update our aftermarket parts model (DataMac) with the latest data from our field work and other sources, revising our aftermarket forecast for 2021 and for five years out.
Not that this process has ever been easy, but the last 18-24 months have certainly made the process more difficult. Just when we thought things were getting somewhat back to normal, we now have the Delta variant to add a new twist for the second half of the year.
Outside of the pandemic and related issues, over the last 25-plus years (my experience with the process), our team has included more factors and details to our models, providing outputs faster and ultimately significantly improving the models, mainly due to technology. You would think this would make our process easier, right? Not exactly. More variables and inputs provide endless outcomes and require even closer scrutiny.
It reminds me of an article I read many years ago that discussed how much more free time we were going to have as technology improved and efficiency gains at work would make work and life, in general, less stressful. I think we gained efficiency, but it just translated into being able to complete more work in same amount of time.
An important factor we review in our modeling is the economy and, more specifically, the trucking economy. Thankfully, we have on staff a leading economist when it comes to the trucking economy, Dr. Bob Dieli. In addition to all the economic forecasting he completes as part of his consulting business, he also writes our TEA (Truckable Economic Activity) Report, which is a quarterly report focused on the trucking economy.
[RELATED: Parts shortages? Price increases?]
Looking at where we are now, Bob believes there are four items to monitor in the macro market. They are:
How we continue to respond to the pandemic. In this case not so much the health issues but how business gets back to whatever is the new normal.
How the economy works out supply chain issues.
If and how inflation (impacted by supply chain issues) develops.
How the pandemic continues to impact business operations, schools and leisure activities and to what degree.
We are 16 months into an economic expansion, based on the NBER declaring the recession was over in March of 2020. TEA is strong; preliminary numbers have it up 21 percent over second quarter last year, which admittedly is a very low level to compare to. People and businesses are buying a lot of "stuff" when they can get it, which means trucking capacity is tight.
Trucking employment is up but still down compared to pre-pandemic levels. Is it because folks can make more staying at home with benefits the government is providing or because drivers have found better job opportunities? The extra benefits will end soon, so then if driver shortages are still an issue, it means more money must be put on table to attract drivers. Truck transportation rates are comparatively high now and that will mean added pricing pressure.
For the balance of the year, the trucking economy looks good. It has outperformed expectations for the first half of the year, which is going to likely translate into a 15 to 20 percent increase in parts aftermarket sales for 2021 over 2020 (as indicated in our revised forecast). Demand is up, but price is a factor in this increase as well, more so than usual. Unfortunately, supply chain issues are likely to continue into next year, which will continue to impact inflation, causing us some initial concerns about 2022. Stay tuned.