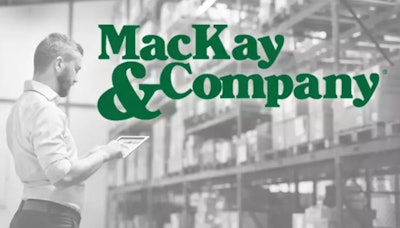 Yes and yes is the answer to the headline for the medium- and heavy-duty aftermarket in North America — and not likely news to anyone involved in these markets. MacKay & Company surveys fleets and distributors of parts every month on a wide variety of issues — some ongoing and some as it pertains to what is impacting the market at present.
In May, 80 percent of independent parts distributors and 90 percent of truck dealers report issues with getting parts. This was up slightly for distributors compared to April but down slightly compared to all of the dealers who reported issues in April. Again, the spectrum of parts they are having issues with is widespread, with many folks just identifying "everything" as primary parts segments where they face shortages.
The shortages have, as expected, hit the fleets as well. Nearly 60 percent of fleets reported issues with finding parts, which has doubled from 30 days prior.
For our latest survey, we probed a little further into what is actually happening and what the impact is from these parts shortage issues. Specifically, are distributors and dealers losing parts sales? And are fleets parking trucks because of this?
[RELATED: HDMA, MacKay & Company say supply chain kinks unlikely to alleviate in 2021]
The short answer again is yes and yes. Independent parts distributors told us that approximately 75 percent of the time when there was an issue in getting a part for a customer, they were able to resolve it by finding another source for the part, providing another option or getting the customer to wait until they could get the originally ordered part. This does, however, mean that 25 percent of the time they did not have the part available and they lost the sale.
Truck dealers tell a similar story but have had slightly better results. For those dealers that responded to our survey, approximately 88 percent of the time when there was an issue getting a part for a customer, they were able to resolve with options outlined above and 12 percent of the time (not 12 percent of sales) they did lose the sale.
What about fleets and parking trucks? This might not be the best terminology as parking trucks brings back memories of the great recession of 10-plus years ago, when fleets literally were parking trucks due to lack of business and, in some cases, they started cannibalizing parts off these trucks.
Our recent survey results referred more to delays in getting a truck back out on the road that was waiting for a part critical to the truck operating (example: brake parts, not fuzzy dice). Exactly 40 percent of the fleets in our survey indicated at least some delay to some portion of their fleet in getting back on the road because of parts supply issues.
Of fleets who experienced an issue, most waited for the part from the original supplier or found an alternative at the same supplier. Only 12 percent of the time they sourced the part from another business.
[RELATED: Five crucial e-commerce metrics for distributors]
In results from our monthly survey of component manufacturers, most indicate some portion of their issue to get parts to the suppliers comes from their inability to hire the amount of people they need.
So, in real numbers, it is hard to quantify, but the shortages are real and having some degree of negative impact on utilization. In the vast majority of cases, fleets get the part they need but there is a delay in receiving it, or they spend extra time finding the part (also a delay). It also is apparent that distribution networks, while not without some pain, are getting most customers what they need.
Can't have shortages without price increases. Ninety percent of dealers and distributors report experiencing price increases with roughly 90 percent of dealers and distributors saying they passed on all or some portion of the price increases to their customers. Nearly 60 percent of fleets report experiencing parts price increases of about 7 percent on average.