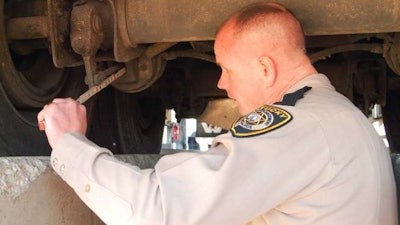 Benjamin Franklin once famously said, "There are two things in life that are unavoidable — death and taxes." If Ben was around today, he surely would have added vehicle recalls to the list.
Each year, countless vehicles are recalled to fix a variety of defects. From faulty air bags to engines that suddenly stall, there's no shortage of defects that can create dangerous driving conditions. No matter the size or scope, all recalls should all be addressed in a timely matter upon notification to minimize dangers to drivers, passengers, and pedestrians.
What justifies a recall?
The NHTSA only issues recalls due to safety concerns, however, recall notices can have a variety of causes. Many recalls involve a simple part replacement, but some may call for more advanced repairs. While the NHTSA has certainly issued its share of recalls over the years, the vast majority are usually initiated by auto manufacturers, which can face steep fines for failing to disclose any defects to their vehicles.
When the NHTSA or the manufacturer decides that a vehicle creates an unreasonable risk to safety or fails to meet minimum safety requirements, the manufacturer is required to make the needed repair at no cost to the owner of the vehicle. In some cases, a refund (for equipment) will be provided. By enforcing vehicle performance standards and partnerships with state and local governments, the NHTSA reduces deaths, injuries and economic losses from motor vehicle crashes.
Big recalls for big rigs in 2022
For those in the trucking industry, big rig recalls can be particularly daunting due to the potential dangers that can ensue if the problem goes unchecked. And just like the smaller vehicles they share the road with, heavy-duty trucks are not immune to their share of recalls each year. So far, in 2022 hundreds of thousands of these vehicles have been impacted by filed recalls.
[RELATED: Brake modulator corrosion leads to recall of 218,000 DTNA vehicles]
Below are just a few of those recalls imposed, either by the NHTSA or the manufacturer, for trucks within the past year:
Chassis Fairings Flaw: Earlier this year, Paccar, the manufacturer of Kenworth and Peterbilt trucks recalled certain 2022 Peterbilt 579 vehicles equipped with chassis fairings.
Digital Display Fault: Another Paccar recall this year was put out for 2022-2023 Kenworth and Peterbilt models. In this case, 76,000 trucks were recalled due to a software problem causing a digital display to freeze and not show critical information.
Steering Failure: More than 100,000 heavy trucks from 29 manufacturers were recalled in 2022 after heavy duty steering gear failure reports. According to a fling by Bendix Commercial Vehicle Systems, steering gears assembled without the required number of recirculating balls could result in the loss of steering.
Recalls impact on Department of Transportation (DOT) policies
Clearly, there's no shortage of potentially dangerous defects to thousands of big rigs on America's roadways. Ultimately, it's up to the DOT to implement policies that improve the safety and security of all those who share the road.
Actions that can be taken by the DOT to support the NHTSA in creating safer overall driving conditions, include the following:
NHTSA requests DOT support in bringing the heavy vehicle industry in for further discussions regarding Automatic Emergency Braking (AEB) in trucks. Currently, the NHTSA is conducting additional research on AEB for Heavy Vehicles. Upon completion of the research, a consultation with DOT will determine appropriate next steps.
NHTSA requests DOT support to implement their Drowsy Driving Research and Program Plan and continue to engage stakeholders through The National Plan to End Drowsy Driving.
NHTSA will work with DOT to issue regulations to condition the importation of a motor vehicle or motor vehicle equipment upon the manufacturer's compliance with specified statutory, regulatory, and administrative requirements.
Continued support from the DOT will be necessary as NHTSA makes ongoing improvements to its defect investigation and recall program.
What truck owners can do if their truck is recalled
Commercial truckers should be vigilant of the latest recalls within the industry and take immediate action if they believe their vehicle has been affected. Given the potential danger to both drivers and passengers, it's critical to get the problem fixed right away.
In most cases, those affected should receive correspondence from the vehicle manufacturer, notifying them of the recall and explaining when the remedy will be available, whom to contact for the necessary repair(s), and that no charges will be required to fix the problem.
For those who feel their vehicle may be affected by a recall, but did not receive any notification from the manufacturer, a phone call to NHTSA's Vehicle Safety Hotline at 1-888-327-4236, or the vehicle manufacturer is the best course of action. Even though the repairs are free in most cases, it can still be a hassle dealing with a vehicle recall, but any inconveniences far outweigh the risks of a potentially devastating accident.
Finally, declining to make the necessary repairs to your recalled truck can also have negative legal consequences. These inactions can reduce the ability to recover compensation in the event the truck's defects contributed to the accident and resulting injuries. Additionally, if the defect to blame for a fatal collision, the driver of the recalled vehicle can be held financially responsible for the damages to all others involved.
The simplest way to avoid these negative repercussions, is to have the vehicle properly serviced as soon as possible once the recall is received.