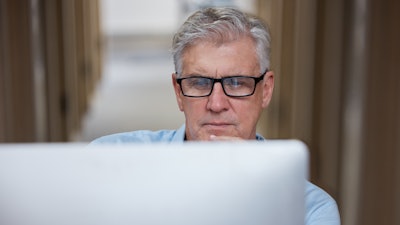 The industrial world has seen many ups and downs in the last few years. But there are promising signs that the industry is growing and has taken away some valuable lessons.
One of the biggest lessons is that organizations must be more agile and can respond quickly to changes. Digital investment helps to create that agility and allows for new growth. And even though that's the case, many distributors have been slow to adopt these technologies for various reasons. Whether it's because of cost or a reliance on what's worked, a massive amount of potential isn't being realized.
Because of these hesitations, many distributors aren't realizing their full potential and are leaving revenue on the table. That's why we're going to explain how an optimized e-store is no longer just a nice addition — it's critical for growth and future success. It opens the door for growth in multiple ways, and if companies don't grow, they'll start to see the competition pass them by.
Obviously, digital sales are a huge benefit of an e-store, but we're going to focus on some other incredible benefits that don't always get mentioned.
Analytical Insights
It's great when a customer calls or emails to make a purchase, but how much are you really learning from that interaction? You don't know if that customer considered other products but decided not to buy them or if there are other complimentary products that could've been purchased too. The analytics portion of an e-store provides insights into that and a whole lot more.
[RELATED: Five things equipment owners want from distributors and dealers]
Analytics provide an in-depth look into customer patterns when using your website and is a great tool to maximize sales potential. Insights such as frequency of products being purchased together, cart abandonment, product availability, and lifetime value of customers, are all helpful insights that point you in a direction to improve sales.
The more you know about what customers are doing when they are on your website, the easier it is to create an experience that appeals to them and makes it more likely for them to make a purchase. If the ability for a customer to search for products and purchase online doesn't exist, neither does all of this incredible opportunity to gain a deeper understanding of customer needs and trends.
Search
Where's the first place someone goes to find something online? Usually, it starts with using an online search engine like Google or Bing that leads them to what they were looking for. distributors that aren't selling online are closing themselves to the possibility of being discovered in that way.
Business-to-business (B2B) buyers only spend 17 percent of their time meeting with a person when considering a purchase, but they spend 27 percent of their time researching online. Not having a way to be found through search means that you're closing yourself off to potential buyers.
Buyers are increasingly looking for digital experiences, so creating an e-store means that when someone is searching for new or used equipment and aftermarket parts, your e-store can pop up in those results. Even if someone is searching and they've never purchased from you, if you rank high enough on Google, buyers may get exposed to your brand. This is a great way to organically grow brand recognition. This is an easier way to grow your market share by identifying new markets and customers for the products you sell.
We find this to be incredibly important for used equipment that moves into the secondary market. Often distributors don't know who these customers are, but through a search of your products on a global search engine, these new customers find your e-store online.
[RELATED: Three steps to right-size your parts inventory]
Digital Marketing
Another benefit of selling online that isn't always thought about is how it works hand in hand with digital marketing. Many distributors have yet to dip their toe into digital marketing for the sale of aftermarket parts and services, and an e-store creates an easy way to do that.
For example, email campaigns are a tremendous way to drive more traffic to a site and highlight some industry products customers may not be aware that you sell.It provides a relatively simple way to offer promotions for seasonal kits and components and can also remind customers when a service is due. All of this delivers better customer service, increases sales, and helps your reputation grow as a great service provider.
An e-store also helps with the creation of customer profiles. These profiles are incredibly helpful in grouping together similar customers and selling to them individually. If there's a profile that typically buys a certain product, but a buyer that fits that profile hasn't purchased it — that means you can suggest this product to them, and there's a good chance they'll buy it, even if you get a 10 percent hit rate, that's more purchases than you had before the recommendation.
These new marketing strategies help maximize sales potential, and none of them are possible without your own e-store.
The Future is Digital
The distribution industry, and specifically B2B organizations, have had slower adoption of digital tools than their retail counterparts, but that is all starting to change. Customers have become accustomed to the buying experiences in their personal lives, and they're now looking for a similar experience when they come to work.
In fact, over 40 percent of buyers want to buy directly from distributors and they're willing to pay 20 percent more to do so. That number is only going to increase as more Millennials and Gen Z fill buying positions. Distributors need to consider what success looks like in the future, not simply relying on traditional sales methods.
There's an incredible opportunity for distributors to increase sales and grow their business through an e-store. Analytical insights, enabling search engine optimization, and integrating digital marketing strategies are just a few methods distributors can use to meet the needs of dealers and customers. Whoever can capitalize on this digital opportunity will see themselves separate from those who have stuck to "what's always worked."
The future is digital, and distributors should be too.