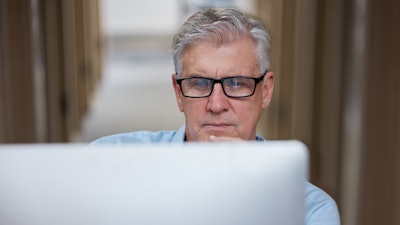 Existing customers aren't the only targets you can approach with data.
In Part II of this week's two-part feature on data-driven sales, we showcase how data can uncover new sales opportunities and create entry points with new customers. (And, in case you missed it, here's Part I on how data analysis can bolster sales with existing customers.)
Using data to conquest new business
While internal sales and business operational data can uncover tremendous sales opportunities with existing customers, they aren't quite as proficient with new customers. An internal inventory analysis may uncover a parts department has a surplus of product it needs to move; a shop performance report may indicate a dealer has technician availability to take on more repairs. Both insights are worth pushing to new customers, but how do you spread good news to customers you don't know?
An email blast to existing customers may sell those parts and shop hours anyway, but if it doesn't, third-party data sources are a good way to uncover new prospects who may be interested in your services. RigDig Business Intelligence (RDBI) by Randall Reilly (parent company of TPS) is one of those solutions. RDBI works through comprehensive tracking of active trucking fleets.
Brian Murphy, vice president of sales, Bruckner's Truck & Equipment, says RDBI replaces the old prospecting tactic of scouring yellow pages and internet searches with detailed, inclusive reports on all truck owners and fleets across North America.
"With RigDig, every customer you could possibly meet is right there at your fingertips," he says. "It doesn't teach you how to sell, but it can tell you where to go and inform you on how to approach someone new."
Cory Beeler appreciates that capability as well. Beeler serves as director of national fleet sales for Parts Authority, a chain of more than 250 retail store serving the light-duty truck market. Beeler says Parts Authority signed up for RDBI as a way to discover unknown potential customers and serve them information about the distributor's inventory, prices and go-to-market strategy. He says the tool provides those lists, but it also enables the company to do so much more.
[RELATED: Suppliers: The time is now to invest in product information distribution]
Parts Authority's sales team has been able to follow-up on its initial communications with prospects with intelligent, customized sales presentations. Businesses the distributor didn't know existed a year ago can be approached strategically, directly addressing their equipment and how Parts Authority can reduce their parts costs and downtime.
"When you're out there hunting for new customers, you can shotgun it or be laser focused. [RDBI] has really enabled us to do the latter," Beeler says. "We're able to inform ourselves about the customer's fleet before we ever sit down with them."
Murphy says he's seen how customers value that. Everyone is busy; if you're going to ask for time out of a prospective customer's day, make sure your visit is worth their time, he says. "It doesn't do anyone any good to just be randomly going out to see people," he adds.
And similar to the business system analytical tools addressed in Part I, third-party data solutions also offer training and guidance to ensure salespeople understand how and where to find the most illuminating information about a prospect.
Randall Reilly Senior Client Success Manager Michelle Delaney says new clients to RDBI receive multiple training sessions while acclimating to the tool and are assigned a product expert who is on call to answer any questions they have on optimizing the value of the solution.
[RELATED: Smart data analysis can expand sales with existing customers]
She says training "is critical in user adoption of the product. If clients are not trained on how and why to use the data it will decrease the client's ability to find value in the product. Training provides clarity on how the data will prove successful for the client."
FleetPride also uses RDBI, and beyond the training it receives from Randall Reilly, the distributor also has corporate training processes developed to educate its massive sales force on every data tool in its arsenal. Data sources available today provide overwhelming amount of data, says Mike Harris, FleetPride senior vice president of sales and operations. The key is making sure associates are understand what they can use and don't get caught up worrying about everything else.
"The way we look at it is if you put too much data in front of an individual, you've sat them down in the cockpit of a 747 and they don't need to know how to fly a 747," he says. "You don't want to overcomplicate what you want them to do."
But it's also important to acknowledge third-party data isn't required to conquest new business. Dealers and distributors can still use boots on the ground tactics to find new targets and internal data to develop strong sales pitches. The parts and shop surplus hypotheticals above are just two examples of how internal data, when used logically, can drive external sales.
Procede Software CEO Larry Kettler says his company's Excede Analytics business intelligence (BI) solution is so impressively robust exactly for this reason. The more Procede can illuminate to its dealers about their business effectiveness, the better prepared they can be in a dialogue with a new or existing customer, he says.
If a prospective customer wants to know the throughput rates and turnaround time in a service shop for a specific repair, Excede Analytics can answer that. If they want to know the fill rate on weekly stock orders (particularly valuable information considering the current supply chain crunch), Excede Analytics can answer that too.
Vice President of Sales Bennett Whitnell adds, "That level of insight is important for those associates who are dedicated to growing [customer] relationships."
And not every prospect is a new customer to a larger organization. Harris says FleetPride's data resources help connect the company's more than 300 locations so any salesperson walking into a customer's store for the first time is aware of if the customer has ever done business with FleetPride in the past. Harris says that background information is vital as it ensures the company can have a cohesive sales approach anywhere.
"Without the tools we've talked about we would be like 300 individual distributors, 300 different islands," he says. "Data provides us the power of one. The ability to collectively serve our customers en masse as one larger organization."
Finally, experts also note data helps accelerate customer decision making.
Most customers (new and existing) request time for reflection after pitched a new product or service. But a pitch coupled with hard data, strong return on investment expectations and value is likely to generate a response faster than good vibes and promise of customer satisfaction.
"I think isolation of data for the quick decision" is one of the best advantages of data analytics, says Mike Mallory, AutoPower president. "If you can pick apart a customer or product line with some degree of precision, you can propose ideas that clearly help your customers."