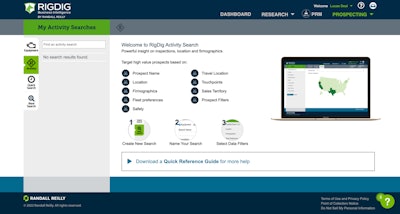 When investing in any sales tool, it's vitally important to not overlook employee training. With data solutions that may be doubly true. Today's data analysis tools available to dealers and independent aftermarket operations are fantastically robust. They are capable of providing thousands of actionable insights in seconds.
If you're salespeople aren't well versed on how to receive and analyze those insights to make smart strategy decisions in the marketplace, they could be wasting their time — and your money.
"There's so much data out there now it can be hard to implement it and know what to do with it," says Cory Beeler, director of national fleet sales for Parts Authority. With more than 250 retail locations and a large national accounts division, Beeler overseas a huge sales team. Across that team he has a wide variance of business intelligence solution familiarity and expertise. Not every salesperson is created equal. Beeler says that's why he always leverages the training resources available to him when using any data product.
Since onboarding RigDig Business Intelligence (RDBI) by Randall Reilly (parent company of TPS) earlier this year, Beeler says he has been in constant contact with his client success manager to make sure Parts Authority is both maximizing its investment in the tool and to ensure he and his team are using the solution effectively.
Having that expertise on hand has been reassuring, Beeler says. "We can have as much training as want. Any time we need him he can show us how to work our way through the product to find the insights we're looking for."
[RELATED: How smart data analysis can expand sales opportunities with your existing customers]
Randall Reilly Senior Client Success Manager Michelle Delaney says that hands-on customer training is core feature of the RDBI solution. Delaney says training is essential because it encourages user adoption, reduces churn and further establishes the value of the product.
"Client success managers are the experts in understanding the products as they evolve; thereby, tweaking the training process for the clients," she says. "There are numerous client success stories of saving accounts due to effective training, maintaining business due to training, and partnering with sales during demos to answer more intricate questions that potential clients may have during the sales process."
AutoPower has created a voluminous video training library to support business intelligence products. President Mike Mallory says the videos support the training distributors receive when onboarding the tool and were developed to answer frequently asked questions and common actions within the solution.
"We want our users to understand how [AutoPower BI] works and also what it can do for them," he says. "The sheer amount of data distributors have in their business can sometimes be a deterrent to researching that data because it can be hard to know where to start. We offer them guidance on how they can drill down into their data so they can get out of it what they're looking for."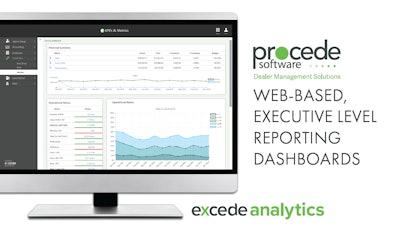 "You don't want to sell anything to anybody they're not going to get the most out of — you want them to get more out of it than they expected," adds Procede Software CEO Larry Kettler.
[RELATED: How data can help uncover new sales prospects]
Like RDBI and AutoPower, Kettler says Procede has invested heavily in training for its Excede Analytics solution to ensure dealers who adopt the product are satisfied with its capabilities. As a bolt-on solution to the company's dealer management systems (DMS), Kettler says Excede Analytics was developed with the same focus on maximizing user experience that has made Procede's DMS tools so successful.
"Everything we do comes back to listening to our customers and delivering on what they ask from us," he says.
Adds Eric Fortin, vice president of product, "We don't build anything without talking to and including our customers the entire way."