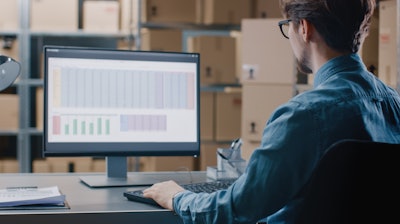 With an ever-increasing number of parts customers shopping for and buying products online, independent aftermarket and OE dealer networks are ramping up their efforts to acquire product information from their supplier bases.
The days of parts distributors accepting and relying exclusively on print catalogs to sell products has passed. Today's distribution channel requires expansive, detailed, real-time product information from its vendor partners and increasingly views suppliers who fail to provide such data as hinderances to their selling success.
No parts distributor ever wants to drop a good supplier — especially one who has product in today's volatile market — but in the years ahead, as the supply chain normalizes, vendors will need to provide more than just inventory to earn and maintain distributor business.
Essential for e-commerce
The increasing adoption of e-commerce across all industries and issues with obtaining parts exacerbated by the pandemic are the leading motivating factors for product information data requests in the parts aftermarket. Buying groups have become dogged in their solicitations for quality information from their vendor partners to support their member bases.
"As a result of COVID, e-commerce penetration has grown exponentially more in the last two years than it did in the 10 previous years," says Jeff Paul, VIPAR Heavy Duty vice president of marketing. Relationship selling – or face-to-face interactions and customer support – is a strength of our businesses and it isn't going away, Paul says, but it's no longer the only way parts distributors can go to market.
[RELATED: The importance of e-commerce sites during a parts shortage]
He says vendors, and in turn VIPAR Heavy Duty and its stockholders, also "need to be able to provide more product data" for customers who can then determine how they choose to transact with their distributor of choice.
Too many customers have experienced the efficiency benefits of e-commerce in their personal lives to ignore its use in their professional operations, Paul says.
"The customer doesn't always know the right part number to look for," says Paul. "Good [product information data] can help the customer select the correct product."
Adds Laura Hewitt, vice president of technology, HDA Truck Pride, "As our members continue to expand their B2B and B2C footprint, having rich product data content and images are crucial. All consumers are used to the online shopping experience, and typically the product with the best data, explanations and pictures wins."
"It's like going online to buy a hammer," says Don McEntee, director of sales and marketing at OptiCat, which serves as a key product data intermediary in the automotive and heavy-duty parts space. "You might see a thousand options but the one you'll likely buy will be the one with several pictures and a detailed description of the hammer and its size, weight, etc. You won't buy the option that just says 'Hammer: $10' and maybe has one picture."
Hewitt also notes "great data and content can reduce returns, misidentification of parts and help our members always have the right parts on the shelves. This helps ensure their customers are buying the right parts."
Ultimate sales lifeline
The aftermarket's groups also are quick to elaborate on the immense internal value product information and data provides a distributor's sales team.
As more of trucking's dealer and independent aftermarket workforce retires, it exits the industry with decades of priceless product expertise. Even in an optimal mentoring program, distributors know they can't possibly transfer all of that learned product information to their next generation and are looking to the vendors to fill the gaps. Supplier training helps a little, but product information libraries are the future of aftermarket parts sales.
[RELATED: Four reasons to bolster your online parts presence]
"Getting information transferred from one person to another is sometimes difficult. With great data, this task becomes quite a bit easier," says Hewitt.
"Our workforce is not getting any younger," adds Tina Hubbard, HDA Truck Pride president and CEO. "The way we've always trained our salespeople is beginning to go by the wayside. How are we going to train our people moving forward? We have to make everything Make, Model, Year like the automotive aftermarket, or we have to make it easier for our people to search for product so they can help their customers."
Dealers and aftermarket parts distributors are already leveraging product information in the field to assist in sales calls and customer conversations. By making product data available to parts distributors, suppliers remove steps in product identification and confirmation that could hinder an on-location customer sale. In an industry already short on workers, product information enables distributors to reduce instances in which a new or inexperienced associate is unable to help a customer and maximizes the productivity of sales interactions.
Product information is useful for educating new staff in a timely fashion and helps with employee retention too. Employees who feel they have the tools necessary to succeed when interacting with customers are more likely to feel confident in their position and explore a long-term career path in the parts industry.
"Particularly now, staffing challenges are pretty acute," says Paul. "We need to be able to quickly onboard folks in our distributors' businesses, so having access to rich product information is critical to ensure our parts and service professionals are knowledgeable and able to best serve customers."
Distributors understand supplier challenges
Compiling product information is meticulous, labor-intensive work. There's no shortcut for vendors who've yet to allocate resources to the task, and parts distributors acknowledge that. With so many other, seemingly more pressing concerns facing their businesses, parts distributors understand why some suppliers remain behind in their compilation and distribution of data.
"Right now everyone is just trying to move product. No one wants to take any resources away from doing that," says Hubbard. "But these suppliers, we know most of them have this data somewhere in their businesses … We are trying to encourage them to share that data with us because when we do find a new normal, we're going to need it."
Hewitt elaborates.
"By and large we do believe suppliers understand the benefits of good product content and images," she says. "However, the bigger challenge is getting the data out of their organizations. They have the data, but sometimes lack the resources to transform that data into useable information for us. We want to help our suppliers get the data out and help the industry work smarter not harder."
"What I see today — we're not having discussions with suppliers saying, 'Why do I need to invest in this?'" Paul says. "The challenge for the supplier, like many others, is having enough resources, and managing those challenges along with all of their other priorities. Product information is definitely important, but it's hard to stay laser focused on all aspects of the business right now."
Most aftermarket suppliers are providing some amount of product information to their distribution partners. Paul and Hubbard note suppliers who also serve the light-duty/automotive channel have been able to more efficiently share data in the heavy-duty space since they are familiar with the task in their other operations. With others, Paul says most are aware they need to commit to sharing more data even if they haven't thus far to the same extent.
"Sometimes it is just where they are with their data," he says. "We don't see many suppliers saying 'We don't want to provide that to you because it's our intellectual property.' It's more a matter of the completeness of their data."
[RELATED: Registration open for 2022 Distributor Training Expo]
Hubbard believes vendors who take that position will weaken themselves in the years ahead.
"There haven't been any repercussions for them yet," she says. "But I think there could be a point down the line where a supplier could be told, 'If you can't provide this for us, we can't move forward with you.'"
She adds, "If you don't share data, or don't share all your data, you're putting yourself at a disadvantage against your competitors. And all of us have competitors."
Supplier assistance is possible
More and more suppliers also are turning to partners like OptiCat to help push their data with their distribution partners.
Owned by industry suppliers, OptiCat's mission and primary function is to help suppliers and their distributor partners sell more parts, says Blake Barson, director, data services and national sales. Trusted by more than 1,000 brands across the automotive and heavy-duty sectors, OptiCat functions as a data validation hub, repository and distribution center for suppliers.
Suppliers using the platform submit product information data files to OptiCat, which then programmatically (automatically) evaluates the files for accuracy and routes the information into industry-standard form fields, such as Auto Care's Aftermarket Catalog Exchange Standard (ACES) and Product Information Exchange Standard (PIES) within its Product Information Management (PIM) software system.
[RELATED: Heavy-duty data standards: What's in it for me?]
Barson says the PIM system was developed "to make the consolidation of catalog content within a supplier's internal environment much easier."
McEntee says once a supplier's file is validated and ready for distribution, a secure portal called OnBoard instantaneously pushes the data out to all receivers (distributor entities) approved by the supplier to receive its information.
"This is great for the supplier," says Barson, "because they maintain complete control of their information and know exactly who is getting their part content, in near real time."
Receivers also can choose the form fields they accept, meaning they receive exactly what they want, exactly where they want it, every time.
"Our service is convenient, easy and fast," says McEntee. "Everything is done systematically. If a supplier sends us a data file and it is valid, it is posted on our repository within minutes … Without our system, they would have to send that file out to each of their distributors individually."
VIPAR Heavy Duty and HDA Truck Pride both use OptiCat, but the groups also accept product information directly from vendor partners. Any data is better than no data. Vendors who fail to recognize that risk falling behind.
"Don't let someone else define how your product is sold and represented," says Paul.
Adds Hewitt, "If suppliers want their products presented well and fully, they will have to be good at producing product data and getting that to their trading partners effectively."