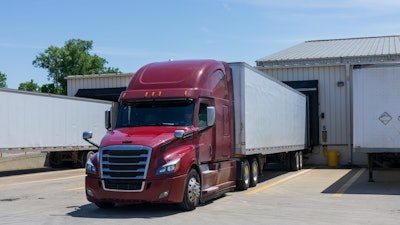 Managing pricing in an inflationary environment is a tough job. As HDMA confirmed during its Pulse webinar last week, raw materials, production labor and logistics/freights costs all continue to rise across trucking's supply chain, and the rate at which these costs are rising are forcing suppliers to update their pricing biannually or even quarterly.
For an industry long accustomed to annual pricing adjustments, the new normal is taking some getting used to.
"This is new to all of us," says John Ferry, executive vice president, Turbo Solutions. "We are not living in normal times in the truck parts industry right now."
"We've had four increases since the beginning of last year. I don't think that's ever happened before," says Walt Sherbourne, vice president of marketing, Dayton Parts. "Now, not every product group got hit every time, but for us to send out four new pricing sheets in that time is unheard of."
With so much of the parts market already in upheaval, suppliers say they are doing their best to provide ample warning and explanations before implementing these additional but necessary price increases to reduce their burden on their distributor partners.
Just because everyone knows price increases are coming doesn't excuse sudden, unexplained hikes, suppliers say. In the same way customers value transparency in component availability, suppliers recognize their distribution partnerships are stronger when they can communicate why, as well as when, a price needs to change.
"I think everybody understands we are absorbing higher costs all the time and sometimes we have to adjust our prices accordingly," says Sherbourne. "That's happening to [our distributors] too. What has made this situation unique is rate [of increases]."
[RELATED: Fulfillment rates rising despite 'structural issues' in supply chain]
"I don't think there's any type of product that hasn't been affected by what's happened over the last year and half," adds Steve Plomin, director of sales and marketing, Battery Systems. Customers understand prices are going up faster today than they have in the past, he says.
Yet, suppliers are still trying to aggressively withstand rising prices as much as possible.
Sherbourne says as initial cracks in the supply chain appeared in 2020, Dayton Parts was proactive in its ordering, increasing purchasing levels of high-volume, essential lines to avoid early price increases. When the supply chain further fractured last year, the company enhanced its price assessment analysis to avoid being blindsided by major pricing fluctuations. Sherbourne says that was helpful when it became clear Dayton Parts would require multiple pricing updates in 2021.
"We were reaching out to our suppliers asking them when they anticipated they would have another change so we could include that in our costs," he says. "We wanted to be able to give our customers notice well in advance."
And suppliers, to their credit, are giving notice. One month has become the industry minimum for notice during the current crisis but many suppliers are still trying for the more historically common 60-day notice whenever possible, adding they recognize customers need time to absorb new costs as well before updating their prices accordingly.
"You can't come out with a price increase every week," Ferry says. "Even if your costs are rising all the time, you want to be accommodating to the customers."
Suppliers also acknowledge waiting a year wouldn't help anyone either. Prices are changing too often.
[RELATED: Industry panel give 'real world' view of supply chain at HD Aftermarket Dialogue]
"A big lesson learned from all of this is our customers appreciate an early and mid-year adjustment, rather than waiting until year end," says Elena Donahue, head of Commercial Vehicle Aftermarket and Fleet Business, Commercial Vehicle Solutions, ZF Group. "This gives us all the opportunity to plan ways to react and adapt."
For many suppliers, monthly and quarterly pricing evaluations have become vital.
Ferry says additional pricing discussions last year at Turbo Solutions only required one supplementary price update in July. He's not sure what to expect for 2022.
"All costs are rising. It's not just the parts; it's everything," he says. "Boxes that used to cost $2 are now $2.50. Packing tape is more expensive. The foam we used to pack the parts, we used to go through four or five of those 55 gallon drums each month. Now they only send us two and they're both more expensive … You can't hold up production because of costs, you have to absorb them and adjust."
The latter is a key point. Strong market demand enabled many suppliers and their distributor partners to endure 2021's substantial pricing bumps. And while early market predictions are strong for the year ahead, suppliers acknowledge there's no guarantee pricing updates required this year will be as easily digested.
"Inflation is on the rise globally and in our region as the world continues to grapple with multiple economic and geo-political challenges, many of which are direct or indirect outcomes of the COVID-19 pandemic," says Donahue. "Our customers partnered with us last year and we were able to mitigate a portion of these inflation effects. Nevertheless, it is already clear through current price trends that inflation effects in 2022 will continue. Raw material remains elevated for longer than anticipated, while freight costs continue to rise."
And increasing purchasing levels at current rates to avoid future pricing hikes only works so long as the market can support the higher volumes. No one, supplier or distributor, wants to get stuck carrying excess inventory at the next market downturn — even if it was purchased for a reasonable price.
At Battery Systems, which has more than 120 locations nationwide, Plomin says the company's purchasing has become "more surgical" since COVID-19 hit.
"We've tried to load up where we can, but we realize we can't just buy to buy," he says. "We have to make sure we're adding the right inventory and the right products that we'll continue to be able to move."