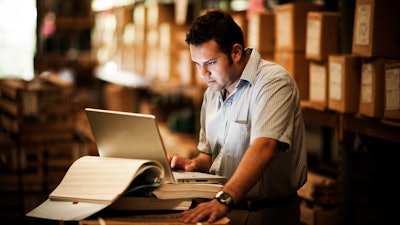 The truck parts supply chain is currently broken. That's not hyperbole. The companies that supply the North American OE truck production and aftermarket spaces are facing material shortages en masse.
Semiconductors continue to dominate the headlines because of their impact on new truck production (as well as all other electronic component production), but those little wafers aren't the only thing manufacturers can't get their hands on.
Certain metals, including steel, have become sparse for some suppliers, while resins, polymers and plastics have eluded others. And that's to say nothing of the workforce and shipping challenges perpetually delaying product that can be produced from reaching its eventual customers.
With seemingly every link in the supply chain uncoupled or damaged, parts distributors have been forced to adapt quickly to a new normal where no stock order is guaranteed, lead times are more hopeful than helpful and product availability exists more in theory than reality.
The good news (if such a thing can exist in this quandary) is parts demand is sky high. FTR Intelligence reported in August fleet utilization rates are approaching 99 percent and are expected to remain that high through the year. Additionally, while the current shortage is exhaustingly challenging, it's also omnipresent. No manufacturer, vendor or distributor can avoid it, which means everyone is battling the shortage from a level playing field.
[RELATED: How parts departments are learning from the parts shortage]
That's made communicating with customers just the tiniest bit easier, says Chris Starkenburg, president, CLF Warehouse.
"We have taken the approach we are going to be honest and tell the story correctly to our customers," he says. "Our better vendors are giving us as much information as they can about lead times, or expected lead times, and we're trying to share that."
He adds, "The way we look at it is we didn't create this problem and we can't fix it. We are adapting to it just like [our customers] are. So, we're trying to tell them as much as we can. Nobody wants to be left in the dark."
Starkenburg isn't the only distributor prioritizing transparency during this difficult time.
"Some of our customers are fairly informed. They know what's going on, to a degree, so they aren't as surprised when we can't get something," says Kevin Hopton, president, CBS Parts. "With other customers, sometimes they don't fully realize how bad it is until it directly impacts them. If we have to tell a customer 'We are out of that part and we can't sub it out from another vendor or source it from a competitor,' then it really hits home how bad this is."
Yet being honest also requires having information to share. Distributors can only share what they've been told by their suppliers about production stoppages, shipping delays and pricing increases.
"In a lot of cases we're getting stonewalled," says Dave Punte, vice president of purchasing, CRW Parts. "It's become very difficult to get a straight answer about anything from a lot of [our vendors]."
That experience unfortunately isn't unique. Bill Nolan, president, PBS Truck Parts and CommPar, says his team also has noticed many supplier customer service associates and outside sales reps simply don't have any information to share.
"They can't answer our questions," he says. "They offer the easy answers of a long lead time or simply, they don't know. I sense their frustration with this situation equal to ours."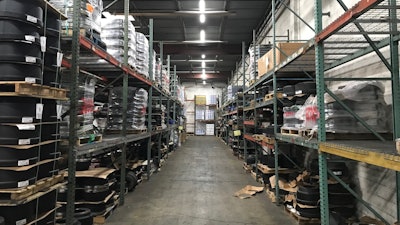 Punte and CRW President Dave Willis believe a lot of silence they see from vendors comes from uncertainty and an unwillingness to deliver bad news. Willis says no one wants to tell a customer an order that normally fills in a month could take three or four months, but at least when the latter is offered the customer (distributor or end user) has the knowledge necessary to look for an alternative solution.
"We can deal with what we know," he says. "Just be consistent with us and tell us what's going on so we can tell the customers."
This is an area where buying groups can step up — and have. CRW's leaders note VIPAR Heavy Duty has been very proactive throughout 2021 in sharing vendor updates with stockholders and circulating supplier bulletins. Willis also notes not every vendor has shied away from discussion.
"There are certain vendors out there whom we trust and know that when they talk to us, they are doing what they can within the framework they are given," he says. "They are as direct with us as they can be."
Willis mentions Dayton Parts' Vice President of Marking and Customer Service Walt Sherbourne as one supplier who has been refreshingly candid. Willis says he's appreciative of Sherbourne's honesty. Sherbourne says his team is just doing what it can to keep everyone in the loop — or as close to in the loop as is possible.
"We are finding this is a fluid situation as it changes almost daily," Sherbourne says.
But any news is better than no news, particularly for customers who are constantly struggling to keep their equipment on the road.
Due to the ongoing delays on truck and trailer production lines, many customers are relying on older equipment they would have typically replaced in a normal ownership cycle. Keeping them alerted to when their fortune's might change is vital to their business planning.
Volvo Trucks North America says it is in frequent contact with its dealers through its regional sales teams and other various channels of communications to share "concrete and pertinent information with the Volvo Trucks dealer network when it becomes available so they can, in turn, update their customers regarding vehicle delivery status. Our fleet customers receive this same information through their dedicated Volvo Trucks sales representatives."
Sherbourne adds Dayton Parts has been fortunate — proactive action last year has helped the company maintain fill rates at or above 90 percent for most of the summer — making it easier to communicate challenges to distributors regarding slower lines.
"We work with our sales team and our customer service team to provide information so they can communicate directly with the customers that purchase that product line or segment," he says.
But that doesn't mean anyone in the channel enjoys extending delays or sharing bad news.
Starkenburg references a recent incident where a customer was unable to purchase a high-volume product line from CLF because its vendor partner and backup vendor partners all didn't have the line in stock. "'What am I supposed to tell my customers?' the customer asked. I said 'Tell them the truth. Just like we told you. They are not available.'"
"You have to make people understand this is real and it's everywhere," he says.
"We are communicating with our customers on a case-by-case basis," adds Nolan. "It has been a very delicate balance."
There's also the matter of price. Conventional aftermarket pricing structures have been destroyed in 2021. Punte says CRW is regularly being alerted to vendor price increases the day of or the day after placing orders. In some cases, vendors are even accepting orders at one price but charging a higher rate weeks later when the product ships. Punte says CRW recognizes vendors may need to update prices due to current challenges but says doing so without notifying loyal channel partners puts strain on his business and purchasing plans.
Like many distributors, CRW has increased order volumes during 2021 to combat product availability. Punte says he's willing to carry more product at higher rates to keep his customers running so long as he can trust his vendors to support him when market demand and supply factors begin to shift.
"That is our big fear right now," he says. "If prices finally settle down, are we going to be stuck with product that's a higher cost?"
Fortunately, that's not a problem that appears likely to rear its head in the immediate future. Aftermarket parts demand continues to far outpace supply and most distributors say they are adding vendors just to keep up. Brand loyalty has long defined customer purchasing trends in the aftermarket — and may again in the years to come — but for now, availability trumps all.
"I used to curse the fact we would have multiple brands of the same part, but it's actually been a blessing these days," Hopton says. "Now we need any supplier who will sell to us."
Adds Nolan, "We are scrambling to find product for our customers and that means working with our vendors, alternate vendors, competitors and other distributors … So far, our customers have been fairly good about it, and we have responded to the challenge well."
[RELATED: Should you increase your future inventory, when you can?]
Punte agrees, noting at this point customers are relying on anyone who can keep their business moving. "We might not have their name brand, but at least if we have product on the shelf we can say we're doing everything we can."
Finally, open lines of communication can be used to share good news when it occurs. During such a rough period for the channel, Hopton says CBS Parts tries to capitalize on any opportunity to provide good news. With so much communication focused on what isn't available, customers are often grateful to be informed when a line returns to shelves.
Starkenburg says the same about product lines he gets in stock. "Once we tell customers we have it, it's gone in less than 24 hours."