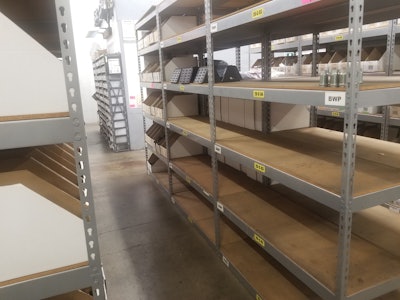 Transerve
It doesn't matter where you sit in the aftermarket these days, parts are getting increasingly difficult to obtain — some parts more than others. Those on the front line of sourcing parts explain how dire the situation is and what they have learned.
"It's a nightmare right now. The future does not look bright regarding supply issues. None of the vendors give us any reason to think there's light at the end of the tunnel. They're all having issues," says Randy Benhardt, director of parts, Doggett Freightliner of South Texas and Doggett Freightliner of Arkansas. "I think we're just getting started."
Despite a less-than-optimistic view of the heavy-duty parts landscape, a silver lining to the shortage exists. Parts and service providers are getting creative and weathering the storm while learning lessons they use now and likely will in the future.
Parts trials and tribulations
A shortage in parts often has led to sourcing from different vendors and dealing with increased wait times. Dealers and distributors have doubled down on this approach during this unprecedented shortage.
"We are looking outside of our normal channels as is everyone else. This situation has given us the opportunity to source parts in a much different way. Diversifying the supplier base for future parts availability constraints is imperative," says Ryan Donald, group director of fixed operations – parts and service, McMahon Truck Centers.
"Also, we are constantly sharing parts within our own dealer group and looking within the Mack and Volvo dealer network's inventory as a source," Donald says.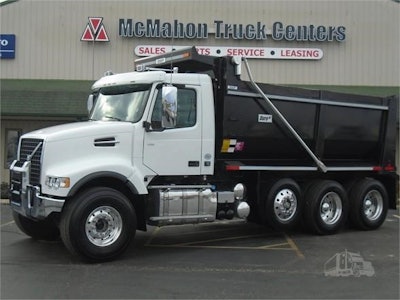 McMahon Truck Centers is facing longer wait times to get parts, such as turbochargers, DEF and NOx sensors, water pumps, EGR valves and coolers. Wait times have increased by days to, in some cases, months, he says.
Daniel Hagy, president and co-owner, Transerve, says he feels like he's won the lottery when a delivery shows up. "We went from being frustrated with an 80 percent fill rate from vendors; now it's like the vendors are at 30 percent."
Some of the parts and products Transerve is having difficulty keeping in stock include motor oil, brake cleaner and filters, everything from air to oil filters.
[RELATED: HDMA reports component sourcing, COVID and staffing issues aren't abating]
Hagy likens sourcing parts to swapping baseball cards. He says Transerve is calling friends in the business and other distributors, including competitors, to swap and buy parts from them.
"You're kind of getting killed on the bottom line, but at least you're taking care of the customer. That's how we adapted. Just trying to figure out where we can get these parts," Hagy says.
Action Truck Parts is having sourcing issues, too, which has led to more manpower to do the ordering as well as working with new vendors when its usual suppliers can't fill the orders.
"It has very much become a team process. Instead of my three people who usually do the purchasing, there's four to six people involved just to make sure we have product," says Nick Seidel, vice president, Action Truck Parts.
"Our typical suppliers, we've always relied on them, but as they have sourcing issues, we have to focus on having the product on the shelf so we've gone to other suppliers that we typically don't purchase set parts from," Seidel says.
The parts shortage also has forced the company to focus more on forecasting by making larger purchases when it can for two to three months' worth of inventory to ensure Action Truck Parts has these parts and to compensate for longer lead times from suppliers.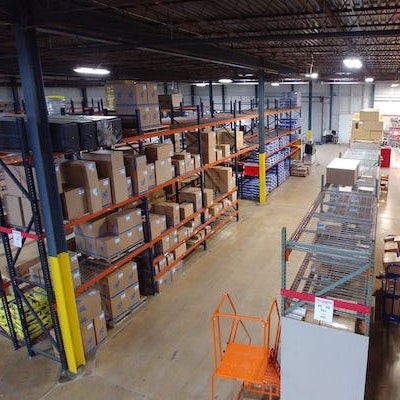 Under normal circumstances, Action Truck Parts would place an order with its suppliers on a Monday. Wednesday it would ship and it would arrive Friday or Monday. Now, the company is sending orders on Mondays, getting the confirmation the following Monday and then it's shipping another week later.
"It seems like every time we order, it's like, 'OK your lead time is extended by three to five more days,' or in some cases three to five weeks. I put in some pretty significant orders back in February and March that were from overseas. I'm still waiting for them," Seidel says. "Again, it forces us to raise our minimums to try to stay in front of it. There is so much unknown and I don't think it's going to get any better for [a while]. I see this going through 2022."
The bright side for Action Truck Parts is its aggressive procurement efforts have enabled it to have more high-volume products in stock when others don't.
"Because our competitors are dealing with the same issues, we're gaining new customers. So, if their current supplier doesn't have it, they're calling us, which also has gained us some new customers and new business," Seidel says.
The current shortage also has forced distributors to be more analytical and predictive about their inventory.
[RELATED: Supply chain study shows semiconductor shortage lengthening]
"These are different times, with a different level of shortages," says Geoff Garafola, chief technology and purchasing officer, Inland Truck Parts & Service. Along with a dramatic increase in the number of manually issued purchase orders placed each day from workers sourcing parts on their own, the purchasing team is consistently gathering information on problems that are brewing, and these days that's a daily effort."
Garafola adds that while wait times have unquestionably extended over the past year, not every component faces the shortage at the same time.
"It [is] quite challenging day to day for purchasing and inventory teams. For example, bearings seem to be a hard-hit product line, along with seals. But the list is constantly changing — getting better at times on some product groups, then backsliding into problematic again," he says.
Benhardt says a factor of the parts shortage is manpower because demand is high and factories can't keep up.
"We've been told there are backups at the ports with no one to unload the ships. Factories are having a difficult time hiring personnel. In some instances, the components are available but there aren't enough people willing to assemble, pack and ship the parts. Our vendors and suppliers are having issues with manpower as well," he says.
A learning experience
Companies are struggling up and down the heavy-duty truck parts food chain. A positive is parts providers are learning along the way — whether it's improving communication within the company and with suppliers, having more "safety stock" on hand or having various suppliers compete between themselves for the parts provider's business. They say the lessons they've learned throughout the pandemic will help their businesses in the future as well.
"I've learned a lot about the value of our inventory and what it can do from a cashflow aspect if you forecast properly. When I say forecast, I mean we are putting up three or four suppliers against each other to leverage the best deal we can get," Seidel says.
"It's just paying attention to our inventory more. It's all dollars and cents at the end of the day, but if you don't pay attention to the cents, you're going to lose dollars," he adds.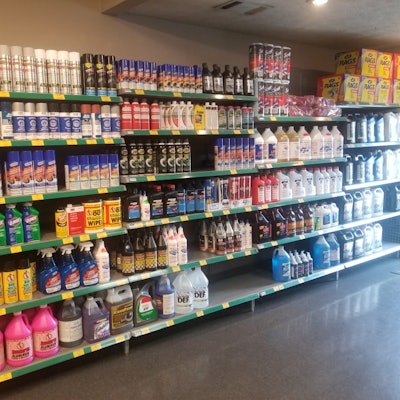 Seidel stresses the importance of paying attention to inventory on a larger scale — not just those top 10 SKUs, but also the next 50 to 60 SKUs. Action Truck Parts did this in the past but on a smaller scale. The parts shortage has changed the number of products the company is "focusing on to be able to save some pennies across the board," Seidel says.
Transerve also wants to have more safety stock on hand going forward.
"You're always hesitant to overstock, but if we can get any extra [product], we're grabbing it," Hagy says. "The lesson moving forward is I would want to be a little more aware of our safety stock on top of our normal stock. If I can have an extra month supply sitting on the shelf because … the lead times are so exaggerated right now, hopefully it would buy us a 30-day grace period."
Garafola says, "If we've learned anything from this, it's all about listening and communicating quickly."
He says having 39 locations is akin to having a team of storm watchers out in the field [monitoring the part situation] — "they can see the sky, feel the wind and many times have the experience to determine what is going to become a storm and what is going to blow right over."
From there, Inland Truck Parts & Service combines facts, anecdotes, current events and historical experiences to formulate an action plan to head-off what is currently happening or likely to happen with parts shortages.
"The days of our routines and systems working on autopilot and churning along fine are over, for now. I think we've all learned to run our companies a little better, appreciate our employees, customers and vendors more, and to pay closer attention overall," Garafola says.
"We need to be ready to invest in added inventory when we get the kitchen sink thrown at us, which we now see is quite possible. Keep your chief operating officer on alert and encourage him to have a rainy-day fund on tap when you come knocking on the door to temporarily up your inventory purchases," he says.
Benhardt says it's vitally important to have a relationship with suppliers and vendors and understand their challenges and needs and that, in turn, helps Doggett Freightliner's parts managers regarding how they get product.
"We need to keep the lines open with our vendors so we know all the product lines they offer, not just the ones we currently buy. What that means is we buy certain lines from certain vendors, but they offer other lines we might be getting backordered on. Learning all the different lines that all our vendors offer really helped," Benhardt says.