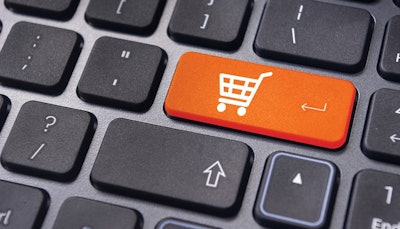 With online resources becoming increasingly important to consumer buying decisions, never has it been more important for aftermarket parts distributors to have a strong Internet presence. Truck owners may still rely on local parts distributors for product knowledge and expertise, but that dependence is no longer exclusive.
Aftermarket customers are gravitating more toward online research and purchasing each day, and with COVID-19 making in-person transactions increasingly difficult, the likelihood today's customers will abandon online shopping when they can freely return to brick and mortar locations is low.
The truck parts aftermarket may not yet require the widespread adoption of business-to-consumer (B2C) e-commerce solutions, but it's clear the days of distributor websites being a static image with a phone number and address have passed.
Today's end users demand more information be available online from their distributor partners, and for the first time in history, tools finally exist for those distributors to do just that.
Below are four reasons those in the parts business say now is the perfect time for distributors to enhance their online presence.
Information is finally available
Customer demand may be the best reason for parts operations to enhance their online presence but it is supplier investment that has suddenly made the task achievable. Even the most proactive distributor is beholden to its suppliers for product images, attributes and related parts lists, and until recently, few aftermarket vendors showed much interest in making such information available to channel partners.
"It's really been the last 12 to 18 months where we've seen suppliers start to make significant progress," says VIPAR Heavy Duty Vice President of Marketing Jeff Paul. "Vendors always had product data but in many cases that data was siloed within their organizations and difficult to share, and for a long time they weren't hearing there was an urgent need for it so they weren't taking many steps to make it available efficiently."
A decade ago, Macpek was one of the first North American distributors to develop an e-commerce platform. Now its site is one of the most visited truck parts resources in Canada. President Jean-François Pouliot says suppliers today are regularly requesting to be a vendor of choice on the platform, but when Macpek first started designing it in 2009 there was almost "zero interest."
"When we were first showing the site to the industry we heard a lot of 'That's cool but our customers don't need this,'" Pouliot says. "That's not the case anymore."
Product information also is becoming increasingly easier to manage with the recently introduced Heavy-Duty Data Standard and vendors such as OptiCat — which standardizes vendor data for distributor consumption — present in the market.
"We're finally getting to the point where we can streamline how distributors receive information from their suppliers, which will provide them more data on their products and allow them to use that data to better serve customers in a more efficient and effective manner," says Sheila Andrews, director, heavy-duty markets, HDDA.
"I think just about every major [supplier] player in the market has finally embraced the importance of making their data available to their distributors," says Don McEntee, OptiCat director of sales and marketing. "They know their information makes it easier at the point of sale."
Most distributors also recognize the value of an online presence but still struggle to build one. Like Rome, quality websites aren't built in a day.
Sadler Power Train Vice President Adam Sadler, who has led development and management of his company's e-commerce site for nine years, says, "You have to remember to walk, not run. You don't need to be Amazon from the start."
Customer engagement improves
Just as distributors have become more reliant on connected supplier resources to research and stock products, so have end users toward their points of purchase. Today's customer, whether it be a single repair garage, three-truck landscaping company or 200-truck on-highway fleet, appreciates the ability to connect online with their parts providers. Distributors who fail to provide an online resource to keep those customers engaged are at risk of losing market share.
Paul says that was among the drivers for VIPAR Heavy Duty to begin developing its PARTSPHERE PIM supplier information repository nearly four years ago. Paul says the organization's stockholders identified online marketing and e-commerce as an area where investment was needed, and VIPAR Heavy Duty responded by developing a robust information database and customer facing technologies its entire membership can use within their local markets.
The legwork done by the group has been essential for its members. At PBS Truck Parts, President Bill Nolan says VIPAR's efforts in securing supplier buy-in and corresponding product information was vital to helping the distributor release the newest iteration of its online ordering portal in February — one he says enables customers "to order anything from us online that previously they were buying from us another way."
Yet an online store isn't the only way a distributor website can add value. User friendly product libraries also can draw customers from throughout the market.
"Our online catalog is the most visited aspect of our website by far," says Kenneth Clinchy, FleetPride's vice president, e-commerce. "We know our customers use it regularly, but we also have data that indicates people who may not yet transact with us are using it as a reference guide. We think that's important because if a person is using our site as support, that may move them closer to purchasing with us in the future."
E-commerce sites and product libraries also generate new customers from other markets. Around 90 percent of Sadler Power Train's B2C customers are from outside the company's local service area, Sadler says.
Becoming a customer's first resource matters, too.
"Our IT person always says the best spaghetti sauce you ever had was your grandma's because it was the first one you tried," says Pouliot. "Which means if our site was the first online resource the customer tries, they will probably by loyal" to it.
Works as a marketing resource
Even before a distributor's website is fully enhanced, supplier product information can be leveraged for email marketing and other online advertising campaigns.
Nolan says PBS Truck Parts has used supplier product information to create interactive sales flyers, which are emailed to customers. These flyers are designed to provide the same information as the printed handouts the company has used for years, but also feature links to all the products listed, meaning an interested customer can move from shopping to transacting with the distributor in one click.
"We hope to migrate more customers to using the email flyer," Nolan says.
And suppliers aren't unaware of these potential benefits. Meritor houses an Ad Creator tool on its e-commerce ordering site enabling Meritor customers to "choose from a variety of templates to create customized promotional flyers," while its territory sales managers work with its distributors to create custom marketing materials.
"Distributors also have access to parts spec sheets that can be downloaded and printed or can use the information to create their own marketing materials," the company says.
Phillips Industries has offered a similar promotion builder on its website for 14 years and enhanced the platform four years ago. Marketing Manager Megan Vincent says the tool enables distributors to work with the supplier to devise wholly original and innovative marketing campaigns with the product materials Phillips has available.
"With the help of our sales team, we work with customers to develop promotions for their market," she says.
And at SAF-Holland, Vice President of Sales Carl Mesker says his team can't work fast enough to add images and product attributes to its new Parts on Demand Plus platform for distributors to leverage in the aftermarket.
"I don't just want our information on our website. I want it on everyone's website," he says.
Clinchy says the development of FleetPride's expansive online product library began as digitization of its old print catalogs. But as more product information became available from vendors and employee and customer acceptance of the online catalog continued to rise, the task (and the catalog) kept growing.
"Our paper catalog was somewhere in the range of 150 pages. Our online catalog, if printed, would be almost 950 pages," he says.
Valuable for employees
Clinchy's comment about employee acceptance shouldn't be overlooked. As trucks and their parts become more complicated, online product libraries that house a distributor's full breadth and depth of products can be a salesperson's best friend.
"When you have good data available it makes it easier for the counterperson to do his job," says McEntee.
Clinchy agrees. "Our catalog has been as valuable internally as it has been externally. It's made it easier for our guys in the field. Now they have this resource they can bring everywhere and that has information on everything we sell."
A good website also lessens the workload for a front-line sales associate, says Andrews. E-commerce portals enable customers to place orders and make simple purchases online without distributor assistance. Comprehensive product libraries help customers search for products, perform cross references and answer basic product attribution questions on their own.
Vincent says Phillips announces when resources are uploaded to its marketing platform so channel partners can be sure to capitalize on new features, adding "we know it's important to remind distributors these resources are available."
For counter associates who, traditionally, have been forced to field questions from all angles at all times, any tool that reduces the number of answers they are expected to provide each day can dramatically improve their productivity and customer service performance.
"Now maybe we only get one call at a time instead of three, which gives our team members the time and patience to get it right," Nolan says.
Pouliot adds access to detailed product information isn't just valuable when faced with a challenging customer request. It also can be leveraged as an employee recruitment and retention tool.
"We have found, the older parts people who have been in this industry for 25 years, there aren't as many of them as there used to be. It is getting tougher to find good veteran parts people. Not only for us but for our customers," he says. "But, with our website, we have found it can be used as a tool to attract new talent … it can take that younger person who might not be as attracted to our industry and make them look like a genius."
"Everything comes down to user experience," says Mesker. "If you can make it easier for people to buy from you, likely they will."