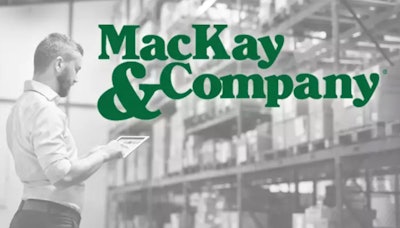 June is here, five months completed in the not-so-new year. Time to check in on what we have seen so far, measured, and word on the street in regard to the heavy-duty aftermarket in the U.S.
Our forecast for the Class 6-8 parts (including trailers) aftermarket in 2023 versus 2022 is for the market to be up 4%. Not the double-digit growth we have seen in the last two years, but it is impacted, like the last two years, by price. The 4% increase is primarily based on 3.5% anticipated price increases. Price is still a factor, as supply chain issues, while not as bad as 2022, are still problematic.
At the start of the year, we anticipated the real change year-over-year without price to be 0.5%. This is, in part, based on our economist's belief that the Federal Reserve seems focused on pushing the economy into a recession. That may not actually be its primary focus (it isn't — it's getting inflation knocked down), but that is anticipated to be a result on the way as increasing interest rates cause more pain to consumers and companies.
[RELATED: What's up for 2023? Part 1]
At my age, interest rates (fed funds rate) in the 5% range do not seem crazy, but it is all relative. When you spend as many years as we have near zero for federal funds rates, people get used to it. Some businesses plan on low-level rates as part of their business plans and justifications for property and capital goods purchases and, when it comes time to refinance or purchase again, that's where the pain comes in. Fewer capital goods purchases, less new home building is to be expected and we have seen it decrease.
Our monthly DataPulse Plus Report (based on a survey of fleets, independent parts distributors, and truck dealers) has shown an easing in pricing and parts shortages (easing, not gone).
Business for the distributors and dealers has still been up compared to last year (YTD), but the percentage they are up has been falling slightly. They are forecasting continued positive returns over the next few months. Fleets in this report are forecasting a slight downturn in revenue miles over the next couple of months.
Speaking of fleets, from our first quarter DataPulse Report, fleet utilization is down in the first quarter of 2023, compared to same quarter in 2022 and, basically, flat compared to fourth quarter of 2022. Our forecast and the fleets' forecast for fleet utilization over the next two quarters (Q2 and Q3) is for continued, mild decline.
We have heard from some component suppliers they are getting caught up on back orders and, in some cases, being told not to deliver the back orders, or the customer is cancelling or trimming back orders once the back order is received. Inventories seem to be adjusting back to a more normal balance.
Our component manufacturers' Aftermarket Index is up 6.2%, compared to the same period as last year (Q1) but remember price impacts will be in that value, as well.
[RELATED: New report indicates dip in aftermarket sales could be slowing]
So, in summary, no drops off a cliff experienced yet — or anticipated in the near term — but we are seeing slight slowdowns in activity. Considering all the crazy happenings in last few years, we are in (if there ever is such a thing) somewhat normal conditions. You can focus on normal activities — servicing vehicles and selling parts.
Have an opinion or insight you would like to share with us? Feel free to reach out and let us know. Stay tuned. We update our parts aftermarket model twice a year and so fresh update in about three months.