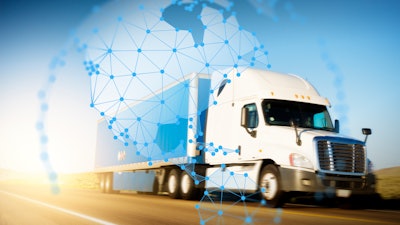 Connectivity isn't new to trucking. Full-scale remote diagnostics programs monitoring all systems of a tractor or trailer may feel recent in their market introduction but using sensors to keep track of a vehicle's condition has existed in the automotive and heavy-duty industries for decades.
Some of the first remote diagnostics systems to make their way into the trucking sector were tire pressure monitoring systems, which were created to inform fleets and truckers when under- or overinflation was occurring in tires and enable them to correct the issue before an accident or flat tire, or before their fuel economy tanked.
The technology grew from there. Every Class 8 OEM now offers some type of comprehensive remote diagnostics platform on their new trucks. Trailer makers and component suppliers also are actively bringing telematics solutions to market each year.
These systems vary in design but all do the same thing — keep truck owners up to date on the performance of their equipment.
So, why are so many customers not using them?
According to a February survey of more than 400 truck drivers and fleet professionals by Randall Reilly, publisher of Trucks, Parts, Service, only 15% of survey responders claim they operate any trucks equipped with a telematics technology that is not an electronic logging device (ELD). That number is shockingly low.
Among fleet responders, the number rises to 37%, but that is still lower than one would expect. Remote diagnostics systems have been standard on new equipment for five years or more from some OEMs, and system-specific solutions (like TPMS) for much longer. It's hard to believe a majority of industry survey responders don't have access to any of them. What's more likely is February's responders didn't realize the breadth of telematics solutions integrated into their current equipment — or they've simply turned the systems off.
The survey data gives both theories some merit.
[RELATED: Download our free telematics survey report here]
Nearly 70% of responders say their trucks came equipped with vehicle fault code monitoring at the time of purchase, which would indicate connectivity products are in circulation. Additionally, 43% stated their trucks are capable of over-the-air (OTA) reprogramming, a direct example of telematics and only possible with advanced, modern onboard connectivity.
What's even more illuminating about the survey is responders' feelings toward the telematics systems they know they have.
Only 44% of responders who answered they did have telematics devices beyond an ELD stated they are subscribing to their OEM's remote diagnostics solution and plan to keep it when the initial subscription ends.
Almost an equal amount (38%) said they had already let their subscription expire; the remaining 19% percent are subscribed but intend to let their subscription lapse.
Reasons from the latter two groups were interesting.
[RELATED: The sales potential of modern tire inflation management systems]
When asked to select all reasons they stopped or planned to stop using the OEM solution, nearly half (44%) said they have other processes in place and the OEM solution was redundant; 30% claimed the system was "too expensive for what it does." The solution did not integrate with other platforms/portals (19%), the provided information wasn't helpful (15%) and it sent out too many emails/alerts (11%) were also common answers.
This is something OEMs are working to fix.
Truck and trailer manufacturers are investing millions into these solutions to offer customers comprehensive aftersales service and support as a way to streamline maintenance needs, reduce downtime and keep drivers on the road.
They want the solutions to be used.
Kenworth Connected Services Marketing Manager Brandon Singh says the value of remote diagnostics and telematics products can be found in any customer vocation, particularly those who find value in fault code notifications and OTA updates. "We have seen success with both on highway and vocational customers," he says.
Singh says Kenworth new truck buyers receive two years of the company's TruckTech+ remote diagnostics solution at time of purchase and are offered the chance to extend the package (from six months up to 60) at that point.
In cases where a subscription expires, the company also offers 12-month subscriptions that can be purchased at any time through the Paccar Solutions portal.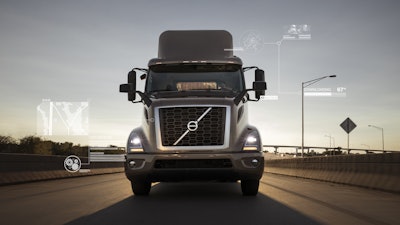 Volvo also offers two years of remote diagnostics with the purchase of a new truck and says customers can access remote diagnostics and programming with the company's new Volvo Blue Service contracts.
"Volvo wants our customers to have peace of mind, knowing they have proactive, OTA updates coming to keep their trucks running as efficiently as possible," says Chayene De Souza, product marketing manager, Safety & Services. "Through remote diagnostics, recommendations on service can be made, which may prevent costly unplanned service stops later down the road."
De Souza says Volvo Trucks North America has more than 200,000 trucks subscribed to its remote diagnostics solution. In growing that number, De Souza says small- to medium-sized fleets have been most open to extending their introductory subscriptions.
"For these fleets, maximizing uptime is extremely important," she says. "Also, customers connected to our field service managers and dealers are likely to renew their subscription since both dealers and field service managers act as liaisons to remind our customers, and also provide direct support to them about the service renewal."