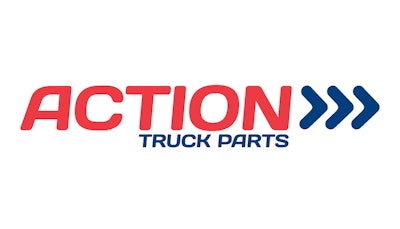 Earlier this month Trucks, Parts, Service released its finalists for the 18th annual Distributor of the Year award. All of the finalists this year were again selected through open industry nominations, and over the next several months, we will be regularly featuring each business on this website and on the pages of Trucks, Parts, Service.
Those features begin this week as we check in with 2019 Distributor of the Year finalist Action Truck Parts.
This is the third time this decade Action Truck Parts has earned a nomination for the Distributor of the Year award. The company was previously nominated in 2016 and 2017. The answers below were provided by Action Truck Parts Vice President Nick Seidel.
When was your business founded, and by whom?
Action Truck Parts was founded in 2005 by Ben Seidel and his son Nick Seidel.
How many locations do you have? (Please list the cities)
Three locations. Bolingbrook, Rockdale and Chicago, Ill.
How many employees do you have?
32
What is your company's value proposition?
Quality parts at a fair price with exceptional service. If we do not have the part in stock, we will get it for you as soon as possible.
Do you offer any additional services to complement your parts offering?
DPF Cleaning, flywheel grinding, hose repair and building, driveshaft repair and building, battery cable building, front axle bushing and king pin repair, PTO repair, fan clutch rebuilding and front spindle rebushing.
How do you differentiate your business from your competitors?
We have a complete product offering from A to Z. Most of our competitors dabble in certain product categories but do not have the ability to adapt to their customers' needs as quick as we can.
Why do you believe the heavy-duty aftermarket has nominated you for this award?
Our ability to adapt to change. Whether it is the offering of new products or working with suppliers on ideas on how to gain market share in our area. We have created partnerships with our suppliers that hold each other accountable. We do what we say we are going to do. Also our industry involvement. Including with the Commercial Vehicle Solutions Network, GenNext, distributor advisory councils, the VIPAR Heavy Duty product advisory team and other various networking opportunities.