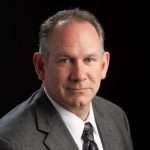 M&K Truck Centers has promoted Steve Waters to regional vice president of Operations and Don Kortman has been promoted to vice president of Parts.
Waters joined M&K Truck Centers in January 2015 and has been very effective as the general manager of the Des Plaines, Ill., commercial vehicle dealership. He has successfully led the team in Des Plaines as an outstanding dealer selling and servicing Mack and Volvo trucks. Overall, he has nearly 28 years of industry experience including sales, operations and finance and we are excited about his new role at the company. M&K says Waters will be responsible for overseeing the operations of M&K Truck Centers locations in Illinois, Indiana and Michigan. His new position is effective immediately.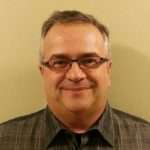 Kortman has been with M&K Truck Centers since April 2010 as the director of Parts in Byron Center, Mich. M&K says his extensive experience and industry knowledge are well suited for his new role. He will be responsible for overseeing parts management for all M&K Truck Centers locations in Illinois, Indiana and Michigan, and his promotion is also effective immediately, the company says.
"The appointment of Steve Waters and Don Kortman to vice presidents will support our strategic vision for continued growth as we expand our business in the midwest. The expertise these gentlemen offer is a huge asset to M&K Truck Centers as we continue to service fleets and owner-operators with our top-rated dealerships in Illinois, Indiana & Michigan," says Ted Pilecki, M&K's chief operating officer.