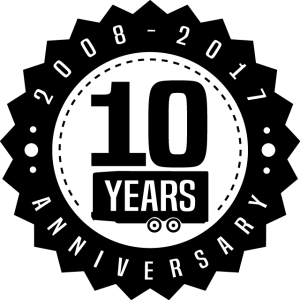 For the first time in its history, the North American Trailer Dealers Association (NATDA) will introduce the President's Breakfast hosted by Waymire Distribution, Dexter Axle and Taskmaster Components to the 2017 NATDA Trade Show & Convention event schedule.
NATDA is hosting this special event to thank all exhibitors and attendees for their participation and support over the past 10-years. NATDA says the breakfast, scheduled for Friday, Sept. 8, 2017, is the perfect chance for dealers, vendors and manufacturers to meet, mingle and network over a free breakfast before its trade show opens.
"We really wanted to do something special for our 10-year anniversary," says Andy Ackerman, NATDA president. "What better way is there than to celebrate with all of our attendees and honor those that have supported our association since the beginning. Without all of them, our show wouldn't happen."
The President's Breakfast hosted by Waymire Distribution will feature a small ceremony and Keynote Speaker in former U.S. Navy Seal David Rutherford. After serving eight years in the Naval Special Warfare Community, Rutherford now motivates people around the world as a top motivational speaker, author for kids and adults, radio show host, behavioral training specialist, YouTube personality and more.