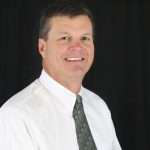 Ervin Equipment has named Chad Strader as executive vice president of sales.
According to Ervin, Strader has more than 29 years of sales and sales management experience and has been a leader in Ervin's organization since he joined the company in 2007. In his former role as director of sales, Strader has been a senior member of Ervin Sales Management Team, delivering strong growth in a number of markets. He has been instrumental in establishing client relationships and closing large and complex deals, the company says.
"Our new organizational structure, along with the addition of Chad as executive vice president of sales, will be the cornerstone upon which we will deliver our new initiatives and will aggressively pursue all trailer opportunities," says Cole Ervin, president.
"I am excited to take on this role as the executive vice president of Sales at Ervin" says Strader. "I look forward to leading our dedicated and committed team to further helping our clients solve their challenges and getting them the transportation equipment they need."