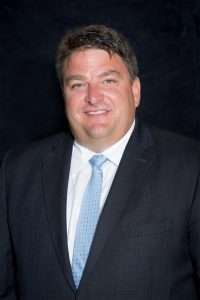 The shareholders of Idealease, Inc., elected Terry Minor, president of Cumberland Idealease in Nashville, Tenn., as chairman of the company's board of directors for the next two years.
Minor was elected to the Idealease Board of Directors in 2013 and represents the organization's Southeast region shareholders.
"Idealease is honored to have Terry Minor serve as the Chairman of the Idealease Board in 2018 and 2019," says Dan Murphy, president and CEO, Idealease, Inc.
"Terry is committed to excellence in all that he does, and he is very focused on leading Idealease to even higher levels of performance and success."
Minor became the dealer principal of Cumberland Idealease and Cumberland International Trucks in 2007. The Cumberland Idealease fleet numbers more than 250 units, and the location has earned the ONE Idealease award for performance excellence for 19 consecutive years. The truck dealership, Cumberland International, has earned International's Circle of Excellence award three times under Minor's leadership.
Minor serves on the board of directors of the Tennessee Trucking Association (TTA) and is co-chairman of the TTA PAC. He is a member of the Used Truck Association, American Truck Dealers (ATD), and the National Automotive Dealers Association (NADA). Minor has served on the International Truck Dealers Council and participated in the Navistar, Inc. Dealer Advisory Board process.