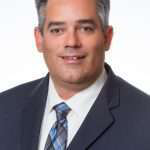 Peterbilt has announced the election of Anthony Gansle, Peterbilt's director of Marketing and Sales Administration, to the Used Truck Association (UTA) Board of Directors.
Peterbilt is an active participant in the Used Truck Industry, and with the UTA, including organizational sponsorship, facilitating plant tours for its members, and educational webinars on emerging technologies.
"Peterbilt has been a strong supporter of the UTA through its active participation, sponsorship and service," says Gansle. "Being a member of the UTA is an important part of the overall business of Peterbilt. It gives us an opportunity to educate the used truck community on vehicles and new technologies that will be coming to the used market. It also allows us to receive feedback on specifications and concerns specific to the used truck market. As a member of the Board of Directors, we will have an opportunity to serve the association to a greater extent."
Peterbilt says its leadership extends beyond the UTA. Peterbilt established its Used Truck Dealer Council in early 2015, launched the Red Oval Certified Pre-Owned Truck program later in 2015, and announced the PACCAR Engine Pre-Owned Warranty in 2016.
Peterbilt's Red Oval Certified Pre-Owned Truck program provides low mileage, highly reliable trucks to the used truck buyer through its 150 point inspection and reconditioning, a standard 1 year and 125,000 mile PACCAR Engine Pre-Owned Warranty, and other PACCAR Financial and Parts benefits.
Gansle added, "Peterbilt's used truck customers value a like-new Peterbilt truck and the confidence the PACCAR Warranty provides. Since the launch of our Red Oval CPO Program in 2015, we have more than 500 satisfied and repeat customers."