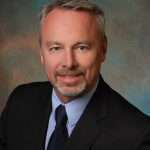 Pressure Systems International (PSI) has promoted Jim Sharkey to the position of vice president, Global Sales & Marketing.
"Jim is a respected industry leader, and with over 33 years in the heavy vehicle industry, he has the experience to help lead P.S.I. as we increase our product offering and expand our global markets," says Tim Musgrave, president and CEO.  "As we continue to gear up for the impact of GHG-II legislation to our business, add product lines, such as tire pressure monitoring (TPMS) and work on commercializing Plasma Stream technology, we are confident that we have the right leadership team in place.
Since joining PSI in early 2013, Sharkey has had various roles, including sales, product development, and business strategy.  Prior to PSI, Sharkey's background includes positions at tier 1 drivetrain suppliers and trailer OEM's as well as a leadership role with an industry start-up.
PSI says it has been expanding its business through the acquisition of Truck Systems Technologies (TST), a provider of TPMS solutions; international distribution agreements; development of automatic truck tire inflation systems; as well as investing in groundbreaking aerodynamic solutions such as plasma (www.plasmastreamtech.com).