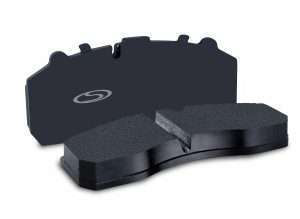 STEMCO on Monday announced the purchase of Commercial Vehicle Components Co., Ltd. (CVC), a manufacturer of air disc brake and medium-duty hydraulic disc brake pads.
The purchase of CVC affords STEMCO a premium portfolio of disc brake pads designed to exceed OE performance in air disc and medium-duty hydraulic applications, the company says. The business will become part of the brake products group of STEMCO, and CVC products will be marketed as Lunar and Lunar HP air disc brakes.
"STEMCO's commercial vehicle market focus, superior product technology and outstanding reputation for training and customer support make this purchase a complement to the STEMCO business strategy," says STEMCO President Todd Anderson. "This purchase presents the perfect opportunity for us to expand into the medium-duty marketplace, which will be a new venture for us."
"With the recent opening of STEMCO's Friction Factory in Rome, Ga., the purchase of CVC further positions STEMCO as the premier compounder in brake block and disk pad offerings," adds Doug Hix, vice president and general manager of STEMCO Brake Products Group. "I'm extremely excited to welcome CVC to the team in an effort to continue engineering premier products built for severe-duty applications that ultimately make our roadways safer."
Lunar air disc brake pads feature a mechanical retention system for excellent shear strength and highly efficient heat dissipation. STEMCO says both Lunar and Lunar HP brake pads also feature an integrally molded V-groove to further dissipate heat, help evacuate gas, reduce surface tension, fade and premature wear. Lunar HP brake pads are a premium option for extreme heavy-duty braking, often involving frequent starts and stops, heavy loads and steep grades. The new Lunar and Lunar HP brake pads will build off the successful performance history of their predecessors, the company says.