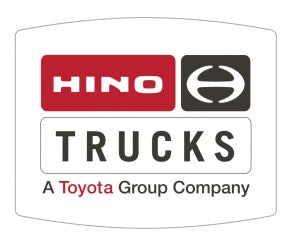 Hino recently has named Dana Incorporated exclusive supplier of drivelines for its heavy-duty commercial vehicles and expanded its network of Certified Ultimate dealers.
Dana will supply drivelines for Hino's XL7 and XL8 Class 7 and 8 commercial vehicles, according to an announcement. The trucks feature Dana Spicer D- and E-Series steer axles, SPL 140 and 170 driveshafts and several models of Spicer single and tandem drive axles, including the AdvanTEK 40, newly released S172 heavy-duty single drive axle and D46-172 heavy-duty tandem axles. Hino will begin production of the trucks in early 2019 at its facility in Mineral Wells, W.Va.
Yoshinori Noguchi, president and CEO of Hino Trucks North America, says, "Working with Dana to bring the XL series to life for our customers was an important alliance. Dana's products are renowned for their impeccable design, consistency and effectiveness for customers. Those traits are consistent with our goals and made them an ideal fit."
Mark Wallace, executive vice president of Dana and president of Dana Commercial Driveline Technologies, says, "Hino has demonstrated a strong commitment to excellence for its customers and we are honored to be able to strengthen our relationship with them by being chosen as the driveline supplier for the launch of the XL series."
In related news, Hino Trucks continues to grow its Certified Ultimate dealer network by announcing six dealers that have achieved the designation in Hino's dealer excellence program. The company says these dealers are exceeding performance goals and are focusing on the "ultimate ownership experience" through continuous improvements in processes, training and dealership appearance.
With the newly inducted Certified Ultimate dealerships, Hino now has 18 locations nationwide. The new dealerships include:
Donahue Trucks Santa Maria, Santa Maria, Calif.
Ry-Den Truck Center Inc., Fresno, Calif.
Bentley Truck Sales of Philadelphia, Philadelphia
Old River Truck Sales, Richland, Miss.
Lesher Hino, Camp Hill, Pa.
General Truck Sales of Toledo, Toledo, Ohio