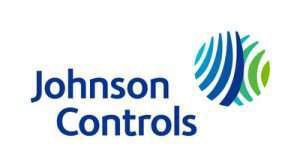 Johnson Controls Power Solutions has been awarded contracts to supply absorbent glass mat (AGM) and flooded batteries to Navistar and MAN Truck and Bus in an effort to meet increasing electrical demands on fleets around the globe.
With Navistar, Johnson Controls will supply absorbent glass mat (AGM) and flooded batteries under the Fleetrite brand to Navistar's three North American OE production plants and to the aftermarket through its more than 700 truck and bus dealerships. Johnson Controls' batteries are now the standard offering for Navistar's OEM International models.
Johnson Controls also will supply AGM truck batteries to MAN Truck and Bus' European OE production plants and aftermarket service centers. To meet this demand, Johnson Controls is investing in new AGM manufacturing capabilities at its Hannover, Germany, plant.
Several recent trends in fleet operations, including new in-vehicle technologies and regulations, are increasing the electrical demands on fleets throughout the industry, requiring more capable batteries, Johnson Controls says. For example, new anti-idling laws in Europe and North America aim to reduce fuel costs and emissions and have led the industry to seek new ways to power driver amenities during rest periods.
By addressing all facets of increased electrification while vehicle engines are off, Johnson Controls says its AGM batteries offer the same level of power to run important amenities without the fuel costs and emissions associated with idling. This could dramatically reduce up to 1 billion gallons of fuel consumed at a cost of around $3 billion and 11 million tons of carbon dioxide emissions currently generated from idling trucks in the U.S. annually today, according to Argonne National Laboratory estimates.
"As fleet technology continues to advance and anti-idling environmental regulations expand, batteries will play a critical role in delivering a more comfortable, safe and efficient driving experience for the truck and bus industries," says Petar Oklobdzija, group vice president and general manager of OE, Johnson Controls Power Solutions. "Our AGM batteries are engineered to address these demands – both today and in the future. Johnson Controls will continue to invest in our operations to support this growing industry and will work closely with our partners to deliver sustainable, innovative solutions."