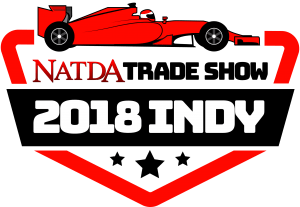 Country band Florida Georgia Line will perform Saturday, Sept. 8, 2018, at the Indianapolis Motor Speedway ahead of NASCAR's Big Machine Vodka 400 at the Brickyard. The concert adds to a list of events available to dealers at the 2018 NATDA Trade Show in Indianapolis.
Following the conclusion of the NATDA Trade Show on Saturday, dealers can head to the Indianapolis Motor Speedway for an NATDA event alongside the Lilly Diabetes 250, FGL Fest and Monster Energy NASCAR Cup Series Qualifying. Those going to the event, sponsored by TRAIL-A-WAY (developed by Waymire Distribution) and Dexter, have the option of free transportation from the Indiana Convention Center over to the speedway. Both FGL Fest and the Lilly Diabetes 250 will start at 3 p.m. with the qualifying set to start at 6:15 p.m.
The concert series, known as FGL Fest, also features acts from Cole Swindell, Nelly, Raelynn, Riley Green, Jillian Jacqueline, Stephanie Quayle and yodeler Mason Riley.
Florida Georgia Line, comprised of Tyler Hubbard and Brian Kelley, achieved platinum-album status in 2016 with their hit album, "Dig Your Roots," which received three consecutive No. 1 hits in "H.O.L.Y.", "May We All" and "God, Your Mama, And Me." The group earned several honors from the ACM Awards, AMAs, Billboard Music Awards, CMA Awards and the CMT Music Awards over the last six years.
CLICK HERE for dealer registration for the 2018 NATDA Trade Show.