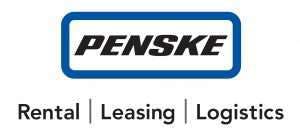 Penske Truck Leasing has announced a new location in Grand Junction, Colo. Positioned between Denver and Salt Lake City, Penske's facility offers full-service truck leasing, consumer and commercial truck rental, contract truck fleet maintenance and connected fleet solutions, a resource to help customers address issues and options related to onboard technology systems, such as ELDs, telematics and on-board cameras.
Located at 3180 Hall Ave. in Grand Junction, Penske's newly renovated 4,200 sq.-ft. facility sits on 1.5 acres and has two service bays and one wash bay.
"We currently have a significant customer base in the region that we've been servicing remotely, so we are very excited to have a convenient location for those customers to visit for service and maintenance, says Rick Pytlik, senior vice president for Penske's western region. "We are conveniently located near the Interstate 70 corridor, which is a major east/west route for our customers."
Penske Grand Junction officially opened for business June 18, and will be hiring for the facility as business continues to grow in the area, according to an announcement.