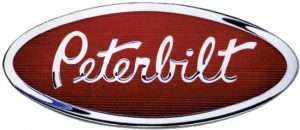 Peterbilt Motors Company has announced the Vehicle Electrical Control Unit (VECU) to increase customer functionality and simplify body upfitting. The VECU will be implemented on Models 567 and 579 trucks produced in early October 2018.
"Peterbilt's heritage is built on customers being able to order a truck that is designed and manufactured specifically to get the job done in the most efficient and reliable manner," says Robert Woodall, assistant general manager, sales and marketing at Peterbilt Motors Company.
"The enhanced PTO functionality for the MX engine, simplified wiring harnesses and electronics capacity of VECU will provide our customers access to advanced technology functions and expanded configuration of the overall truck operation," Woodall adds.
Peterbilt worked with customers and truck equipment manufacturers to improve the electrical integration process of a Peterbilt chassis with a vocational body. Proper electrical communication between the chassis and body is key to maintaining Peterbilt's high standard of reliability, according to an announcement.
Peterbilt offers a variety of convenient body connectors to make the integration process simple. This includes customized settings for PTO operations, multiplex switches to improve diagnostic capabilities and additional safety interlocks. Customers also will be able to utilize a standard RP1226 connector, located inside the cab, to easily connect aftermarket electronic devices like telematics systems, ELDs and electronic body controls.