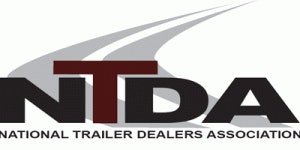 The National Trailer Dealers Association (NTDA) has named five recipients of $11,000 in scholarships. The money will be used to help each student further pursue their education, according to an announcement.
"Thirty-three amazing young students from throughout the U.S. and Canada applied for an NTDA scholarship this year. The academic achievements, participation in school and community activities and work experience of each applicant is truly inspiring," says NTDA President Gwendolyn Brown, noting that the winners were selected based on a combination of achievement and need.
Since 1998, the NTDA has awarded $152,000 in scholarships to 41 children of NTDA member employees. The 2018 NTDA Scholarship is underwritten by East Manufacturing Corp., HAVCO, Michelin, Pressure Systems International, Transglobal Door and WABCO. Several individuals from dealer and allied member companies also contributed.
The NTDA's annual golf tournament also raises funds to support the scholarship program. Two special contest holes have been added in honor of the late Steve Hallas who served as president of Sales for Mac Trailer, and in honor of John Conkin who served as managing director at BMO Transportation Finance. BMO has committed to matching up to $5,000 in donations during the tournament's "Beat the Pro" contest. Mac Trailer is sponsoring a special putting contest.
In addition, at this year's convention, viral sensation Joe Everson will craft a live-action painting while singing the National Anthem to kick off the NTDA general session and keynote presentation. His painting will be auctioned off, with the proceeds going to support the ongoing NTDA Scholarship fund.
Winners of the 2018 NTDA Scholarships:
Hannah Rouland will receive a $3,000 scholarship. Rouland had a high school GPA of 3.77 and is studying Political Science at UC Santa Cruz. Her father is Jason Trimm with TEC Equipment.
Parker Fritsch will receive a $2,000 scholarship. Fritsch had a high school GPA of 4.03 and is studying Biochemistry at California State University, Fresno. Fritsch is an outstanding student who has battled leukemia and skin cancer. Fritsch has undergone more than 30 surgeries, which led him to work toward a career in medicine. Fritsch works for Central Valley Trailer Repair in Fresno, Calif., as a warehouse associate.
Caitlin Cunningham will receive a $2,000 scholarship. Cunningham had a high school GPA of 3.99 and is studying Business Administration and Management at Goucher College. Cunningham's father James Cunningham works for Hale Trailer Brake & Wheel.
Rachel Hodson will receive a $2,000 scholarship. Hodson had a high school GPA of 3.85 and is studying Accountancy and Information Systems at Illinois State University. Hodson's guardian Mark Snyder works for Iloca Services.
Morgan Miller will receive a $2,000 scholarship. Miller had a high school GPA of 3.91 and is studying Therapeutic Recreation at the University of Tennessee. Miller's father Jeff Miller works for Hendrickson.