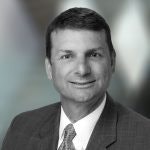 Jeff Sass joins Hendrickson in a new role as vice president of marketing, according to an announcement.
"In this new role, Jeff will be leading Hendrickson's marketing initiatives and be responsible for creating and implementing business strategies for both product roadmaps and brands. He will drive Hendrickson's marketing strategies, identifying new markets and create integrated business development strategies," says Gary Gerstenslager, Hendrickson president and CEO.
"Jeff will also oversee marketing and communications and lead our Voice of the Customer efforts, increasing our customer focused goals," adds Gerstenslager.
Sass has more than 25 years of experience in the heavy-duty commercial transportation industry. Most recently he was senior vice president, North American sales and marketing at Navistar. Prior to that, he held several leadership positions at Paccar, including national sales manager at Peterbilt for Paccar Parts. He also was director of marketing, planning and research at Kenworth Truck Company.