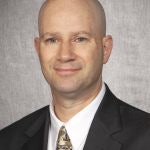 Fontaine Heavy-Haul, a Marmon Highway Technologies (MHT) company, is now under the leadership of Bryan Metz, company president. Metz will report to Hank Prochazka, Fontaine Trailer group president.
"Bryan is a major contributor to the success of MHT and displays strong character, leadership skills, resourcefulness and agility. He knows this industry, deserves this promotion and we are confident that he will put his talents to good use serving Fontaine Heavy-Haul customers," says Prochazka.
Metz joined the MHT family of companies in 2009 as Fontaine Fifth Wheel's vice president, finance and controller. Between 2011 and 2015 he served as a group controller for MHT, where he worked with all MHT businesses including Fontaine Trailer, Fontaine Fifth Wheel, Webb Wheel, TSE Brakes, Fontaine Modification, Marmon-Herrington, Fontaine Spray Suppression, Perfection and Triangle Suspension. Metz was subsequently promoted to sector chief financial officer of MHT in 2015, which is the position he held until this announcement. Prior to joining MHT, Metz worked exclusively in high-volume manufacturing environments for Tier 1 automotive suppliers.
"It is with great pleasure and enthusiasm that I accept this position, and I look forward to working with this talented and dedicated team serving customers with the high level of excellence they expect and deserve from Fontaine," Metz says.