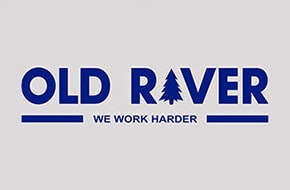 Old River Truck Sales has acquired the assets of Crescent Volvo in New Orleans. The deal was finalized March 23. Old River says it has transitioned the Volvo business from Crescent's old location in New Orleans to its Mack facility in nearly St. Rose, La., which will now serve both brands.
Crescent also sold its Ford franchise, which the new ownership will maintain at the New Orleans location.
The acquisition expands Old River's presence in the New Orleans region and gives the company nearly full coverage for Mack and Volvo across the entire southern half of the state of Louisiana, says President Lee White. Coupled with the company's Hino presence at the same store, White says Old River now provides a full line of vehicles to serve any customer or duty cycle in the region.
"We feel very confident about this acquisition and our three brands, I couldn't think of a better mix of trucks for us," he says. "Not only are we eliminating our competition, we're also gaining ground for our lease and rental customer base."
Chuck Rothwell is general manager of the Old River facility in St. Rose. He says by absorbing Crescent's Volvo business, his staff has expanded to three outside sales associates, three full-time counter associates with two additional back counter employees, a full-time phone room associate and 14 technicians. He says Old River's St. Rose location also is in the process of becoming a Volvo Uptime Center, a Hino Ultimate dealer and will soon add a mobile service truck within the next 60 days.
White says the acquisition gives Old River Volvo franchises in Jackson and Laurel, Miss., along with Louisiana locations in New Orleans, Baton Rouge and Lafayette. The company's Mack facilities are in New Orleans, Lafayette and Lake Charles, La.