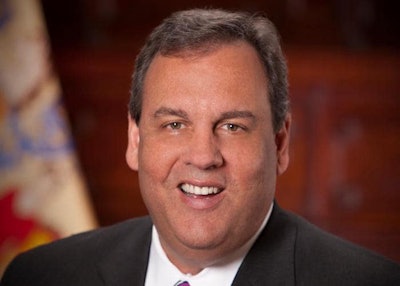 The Truck Renting and Leasing Association (TRALA) has announced Chris Christie, former Governor of New Jersey, will serve as the keynote presenter at its 2020 Annual Meeting, set for March 29 to April 1, 2020, at the Hyatt Regency Coconut Point in Bonita Springs, Florida.
Christie was inaugurated as the 55th governor of the state of New Jersey on Jan. 19, 2010. He was re-elected with 60 percent of the vote in 2013 and served two terms as governor. During his time in office, Governor Christie emphasized the issues of fiscal responsibility, pension and health benefit reform, education reform and the opioid crisis gripping his state and the nation. His March 2017 law restricting opioid prescriptions led to a 26 percent reduction in those prescriptions in its first year. He also devised the state's groundbreaking response to Superstorm Sandy, leading the rebuilding of the state's housing, infrastructure and public schools and setting a bi-partisan example for storm recovery.
On March 29, 2017, President Donald Trump appointed Governor Christie as chairman of the President's commission on combating drug addiction and the opioid crisis. Governor Christie led the commission on a seven-month investigation of this issue, holding hearings around the country. The commission issued an interim report on July 31, 2017 and a final report on Nov. 1, 2017. The reports contained more than 65 substantive recommendations, all of which were adopted by President Trump, TRALA says.
Prior to his service as governor, he served as the United States Attorney for the District of New Jersey from January 2002 to December 2008. He was nominated by President George W. Bush on Dec. 7, 2001 and unanimously confirmed by the United States Senate on Dec. 20, 2001. As the chief federal law enforcement officer in New Jersey for seven years, he led the fight on terrorism in the post-9/11 period, increased resources to fight gang violence, gun crimes and political corruption.
"Governor Christie is uniquely qualified to discuss our current political state of affairs, given his insight into the 2020 elections, and speaking on leadership and how to get things done in an era of such strong political partnership " says TRALA President and CEO Jake Jacoby.