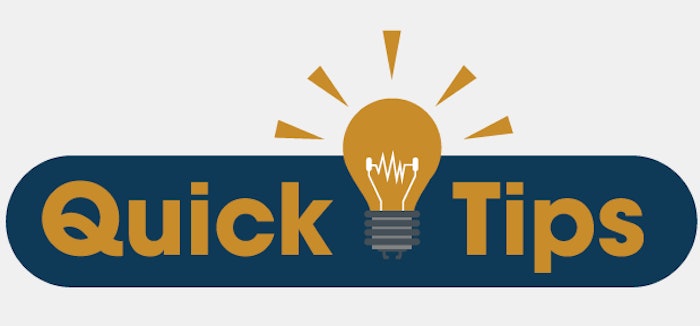 Leveraging the power of the Internet, whether its social media or sites specifically geared for the truck and trailer industry, can help dealers sell more used inventory. To take full advantage, they must do it effectively. Following are tips to help dealers make the most of their efforts.
"We found it helps when you standardize the format of your listings and provide lots of detail in the description with lots of photos," says Cameron Nichols, marketing manager, Palmer Trucks.
This next tip will be tougher for those dealers in colder climes, but very important, according to Justin Candea, sales director, Young Truck Sales.
"If we get a trade-in during the winter, the last thing you want is snow on the ground in a post when you're trying to sell that truck in August," he says.
Candea also stresses the importance of communication on social media and says the dealership aims to respond to comments within two to three hours.
"We read the comments on LinkedIn and Facebook and make it a point to give a personal response beyond, 'This is our phone number, call us to speak to a manager.' We really try to make it personal and we think people notice that."
Amanda Ayala, vice president, Commercial Truck Trader, suggests dealers use the PAID acronym when posting trucks and trailers to her company's website.
The P stands for price. "Listing the price increases user engagement by more than 44 percent. Dealers sometimes think listing 'Call for Price' makes it more likely a consumer will want to pick up the phone and call you; it does not."
The A is for appearance, as in what will optimize a truck's or trailer's appearance on the site's search results. Better keywords will boost a unit's appearance within the results. Ayala says to include keywords consumers might use, such as "automatic" to distinguish trucks that have automatic versus manual transmission.
"The I stands for images. The more pictures the merrier," she says. Make sure you give the consumer a 360-degree view of the truck. The photos you provide are the online test drive for the consumer."
The D is for description — not just a thorough description of the truck or trailer and its features, but also how it can be used.  "We find consumers come to the site and might not know exactly what type of truck or trailer they need in regard to make or model, but they know what they need to do with it. Because buyers are searching by functionality, be sure you're including that information in the description," Ayala says.