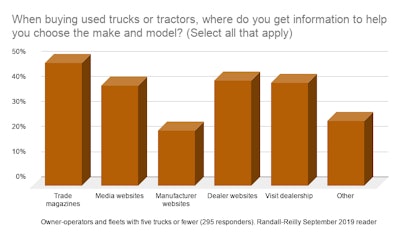 I've never been a big fan of customer testimonials. I don't hate them, nor do I fail to understand their value. But when I'm evaluating a potential purchase, I don't put much stock in an anonymous out-of-context quote on a website.
I think it's great when customers are so satisfied with a company's product or service that they're willing to publicly thank their vendor. If I was running a business and I had customers telling me they were thrilled with my work, I'd be delighted. I would absolutely thank them for their business and, yes, I'd probably ask them if they'd be willing to share that positivity for a testimonial. I mean, it makes sense if customers are happy to try and leverage their genuine emotion as a marketing tool.
I will admit it is reassuring for me when I'm on a company's website and it has testimonials posted. I want to know when I am considering doing business with a vendor that the potential exists for an optimal experience. For complete customer satisfaction.
But those testimonials, alone, aren't going to convince me the company is the right business for my job. A website absent of testimonials might give my pause — "If no one is willing to vouch for this company, how good can it be?" — but a site filled with them doesn't lock in my business. That's the baseline level of performance I expect all potential businesses to meet.
No, the best way to earn my business is word of mouth.
I want to hear directly from the customers writing those testimonials. I want to know the story behind their decision to go with Vendor A over Vendor B, and why after their transaction was complete that they were so pleased they felt obligated to share that experience for some corner of Vendor A's website. I want to know the same thing can happen to me. And I'll tell you, your customers feel the same way.
Earlier this year Randall-Reilly (publisher of Trucks, Parts, Service) completed a reader survey of nearly 600 used truck buyers in an effort to better understand how owner-operators and commercial fleets shop for and buy new (to them) equipment. While some results of this survey can be found in our November magazine feature regarding promoting used equipment online, one specific finding I'd like to address here is responder feedback.
Today's used truck and trailer buyers are becoming increasingly comfortable using online resources to evaluate their next purchase.
Print periodicals still have value to some customers and dealer visits remain imperative when reaching the latter stages of a buyer's journey, but when it comes down to one guy looking for one truck (or one trailer, or one service provider, or one reliable parts vendor), responders to Randall-Reilly's survey were nearly unanimous — when they have questions about a piece of equipment, they want to talk to those who own it. Those who have already bought it.
From one-truck operators to North America's largest fleets, "word of mouth" remains the most valuable marketing tool in the trucking industry.
And so, I ask you, how are you linking potential customers with satisfied partners? How are you leveraging your existing relationships to generate new business? Do you have customers who are willing to vouch for you?
I know the answer to that question is yes. I've seen many of your websites. It's time to use that loyalty for more than a two-sentence snippet online.
Sometimes the best sales pitch doesn't have to come from your team.