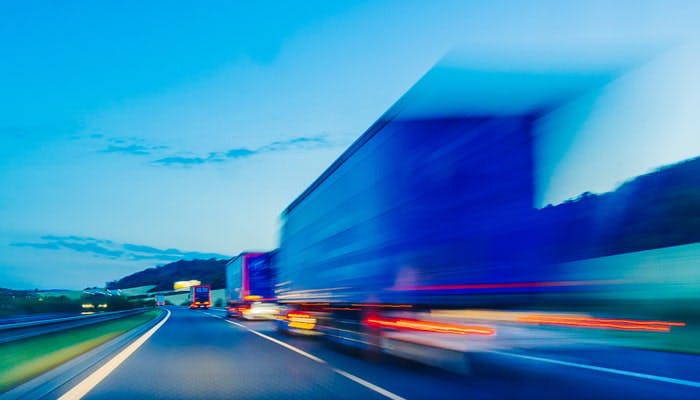 ACT Research announced Friday in its State of the Industry: North American Classes 5-8 report that while truck transportation showed relatively strong performance on restocking activity into the end of March, the data is likely transitional and not representative of activity expected in coming months as the COVID-19 coronavirus pandemic continues.
The company says the most obvious sign the pandemic is starting to impact data can be found in March's Class 8 orders and cancellations.
"Deteriorating new order activity and meaningfully higher cancellations dropped Class 8 net orders to their lowest level in over ten years," says Kenny Vieth, ACT Research's president and senior analyst.
"In addition to the fall of Class 8 net orders, cancellations rose to an 18-month high and with the freight surge subsiding, freight rates fell sharply into early April," says Vieth. "Added to the cliff-like decline in economic activity over the past six weeks, there is nothing to suggest any near-term improvement in order conditions."
He adds cancellations also have picked up in the medium-duty market, yet not quite at the same rate as the heavy-duty space. Light- and medium-duty trucks and vans are becoming increasingly valuable as e-commerce grows across the nation.
"Similar to Class 8, medium duty orders and somewhat elevated cancellations are the only places to find clues in March of the COVID-19 impact," says Vieth. "Net orders were down at about half the Class 8 rate, and like Class 8, the pandemic hits a medium-duty market sporting very large new vehicle inventories."
ACT Research also announced Friday it has created a webpage to track noteworthy high frequency macroeconomic and transportation-specific market indicators, which can be found HERE.