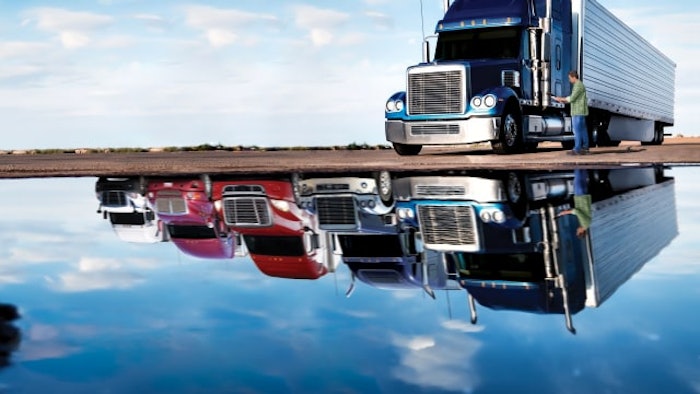 ACT Research reported Tuesday used Class 8 same dealer sales volumes dropped 15 percent month-over-month in April, with longer-term sales dropping 7 percent year-over-year compared to April 2019 but holding onto an 8 percent year-to-date gain.
The news was published in the company's State of the Industry: U.S. Classes 3-8 Used Trucks report.
"Most dealers are reporting used truck sales have slowed and inventory levels are building, particularly for late model aerodynamic sleepers," says Steve Tam, vice president, ACT Research. "Despite slowing sales, dealers are still selling trucks and doing okay, with sales of used vocational trucks strong."
ACT's data indicated used Class 8 average price and miles fell from March's levels, down 4 percent and 2 percent, respectively, with average age 2 percent higher than the previous month. Longer term, the company says average price, miles and age all contracted year-over-year, as well as year-to-date, down respectively from the first four months of 2019 by 17 percent, 1 percent, and 5 percent.
"The problem dealers have is finding used dump or trash trucks that are 'on the money' and in decent condition. Another challenge with these trucks is differing state weight laws, meaning a dump truck that works well in one state may not work in another state," Tam says.