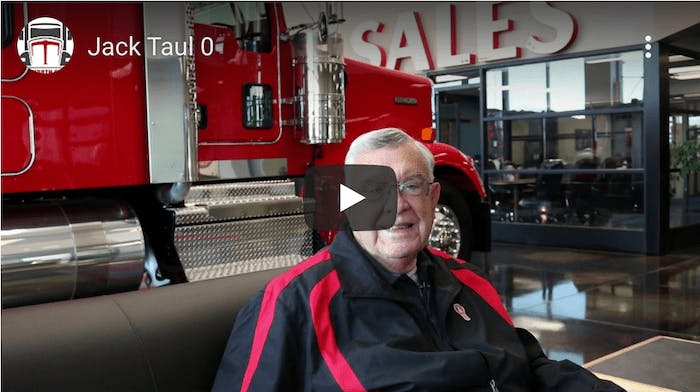 Gasoline was just 32 cents a gallon on Jack Taul's first day at Kenworth Sales Company.
Fuel has gone up a bit since, but Taul remains on the job, and was honored earlier this year by Kenworth Sales Company for 50 years of service.
"It's a rare thing for anyone to complete 50 years in a career. It is beyond exceptional for anyone to work those 50 years for one employer. We're here today to celebrate someone who is beyond exceptional, Jack Taul" Kenworth Sales Company Dealer Principal Kyle Treadway said of Taul at his recent anniversary celebration attended by his family, employees, former employees and customers.
In 1969, Kenworth Sales Company had two locations, one on the corner of 300 West and 1700 South, and a small satellite store in Pocatello, Idaho.
The business employed about 50 people, including Taul's father Jon, who was with KSC for 35 years, and one woman. It was a small company and everybody knew each other.
Taul spoke briefly to the crowd at his anniversary event, stating, "This is a great company to work for and I enjoy coming to work every day. Remember to take care of the customer and they will take care of you."
He also spoke at length to the company at a later date. That video is available below.