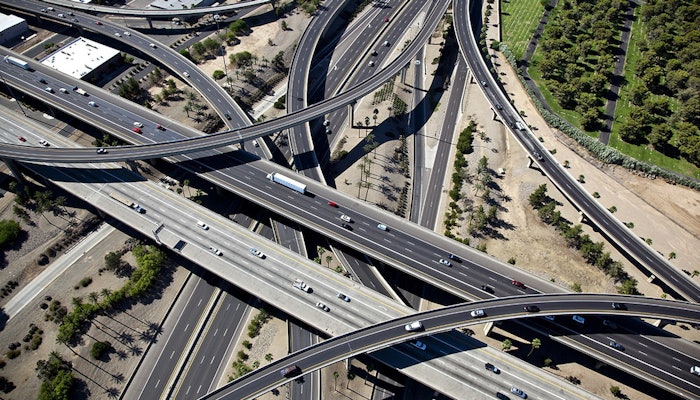 The newest Truck Beat economic report from the American Truck Dealers (ATD) released Wednesday reports heavy-duty truck sales fell by nearly 40 percent in the first half of the year compared to the same period in 2019.
According to NADA/ATD Chief Economist Patrick Manzi, heavy-duty truck sales totaled 82,648 units year-to-date through June — a 38.7 percent fall from 2019. The medium-duty market also slipped, down 18.6 percent during the same period, bringing the market's overall coronavirus-related drop to 29.2 percent year over year. Manzi also reports the Class 8 market totaled 13,276 sales in June, a 41.9 percent slip from last year and significantly below the industry's average monthly replacement demand rate of 16,000 units.
"In the second quarter, trucking activity was heavily dependent on supply-chain variable," Manzi says. "Freight companies operating in supply chains that handle essential goods, such as grocery stores, saw high levels of demand. But trucking companies operating in supply chains that were negatively impacted by the COVID-19 lockdowns saw freight activity decline.
"These regional and industry-dependent trends also affected commercial truck dealers," he adds. "In the southern part of the country, many dealers who sell trucks for use in the oil and gas industries saw demand for trucks drop when oil prices fell after the lockdowns. Likewise, dealers who sell trucks for use in the auto-manufacturing sector saw a decrease in demand once vehicle plants shut down. But dealers near supply chains for essential goods saw less of a sales decline."
First half sales also led to a few shakeups in market share.
Freightliner remained the dominant nameplate in the Class 8 market despite losing 1.1 percent of market share, while Kenworth and Peterbilt switched positions as the second- and third highest-selling brands but kept similar overall market share. In the Class 4-7 space, Ford, Freightliner, International and Isuzu maintained their top four positions, though Freightliner was the only truck maker to gain market share.
Looking ahead, Manzi notes truck sales for the remainder of 2020 will likely be depend on how well the control stops the spread of COVID-19. "Additional regional outbreaks could result in further lockdowns and disruptions to various supply chains," he says.
To read the entirety of this month's report, please CLICK HERE.