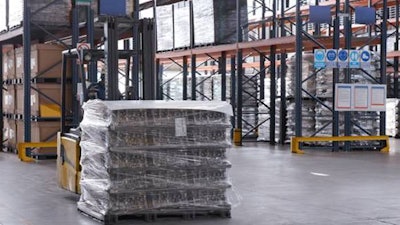 Hyundai Translead (HT) announced the opening of the company's new parts distribution center (PDC) in Atlanta, to support HT genuine parts distribution in the greater region.
Demand for genuine parts and expedited services has been robust and rising, the company says. Hyundai Translead's repair and service networks of more than 150 locations across the U.S. continue to grow. With increasing demand in freight and fleet capacity, customers expect faster lead times and exceptional services to meet their business needs. Hyundai Translead says it is committed to efficient and prompt servicing of customers' increased anticipation and demand.
"The new parts distribution center is an important element of the company's expansion plan in aftermarket and services, and ongoing commitment to continue to meet the needs of our customers," says Hyundai Translead Chief Sales Officer Sean Kenney. "The Atlanta PDC brings additional coverage and services to keep up with Hyundai's growing service networks."
The new warehouse is equipped with state-of-the-art equipment, technology and capacity, housing a comprehensive inventory that includes aluminum extrusion and other standard supplier parts in addition to HT genuine parts, the company says.
Additionally, Hyundai Translead has renewed its distribution partnership with New Life Transport Parts Center. New Life will continue to serve and provide parts to Hyundai Translead customers.
"As a trusted partner since 2013, New Life not only provides best-in-class distribution, but also shares our deep commitment to ensuring our customers have access to genuine Hyundai Trailer parts," says Walter Kim, vice president of aftermarket, Hyundai Translead.
Dan Millar, COO of New Life, says, "This renewed partnership leverages New Life's distribution capabilities and extensive sales force with Hyundai Translead. We are proud to partner with the leading company and be the supplier of trailer components."
With the new parts distribution center in Atlanta and New Life's renewed partnership, Hyundai Translead is poised to better serve customers' growing needs. The new facility represents the company's commitment to providing superior customer service and better accessibility to genuine Hyundai Translead and other industrial parts, the company says.