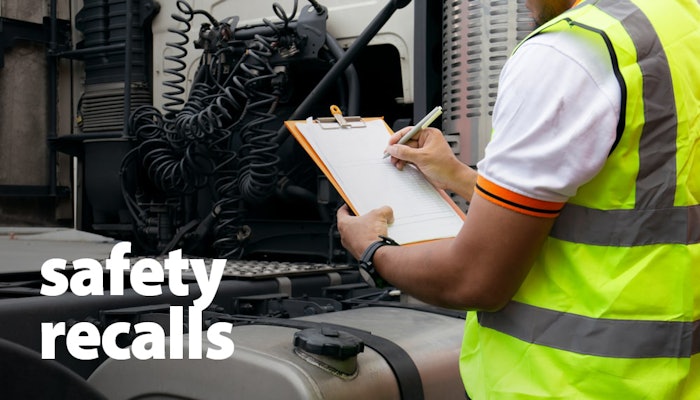 The following safety recalls were issued Monday by the National Highway Traffic Safety Administration (NHTSA):
Corp. Micro Bird is recalling certain 2019 MBII propane-powered buses. Following the relocation of the propane conversion controller grounding wire, after deactivation of the main battery cut-off switch, the propane module may fail, preventing the engine from starting or causing a short-circuit. A short circuit can increase the risk of a fire. NHTSA says potentially 52 units are affected by this recall.
Heartland Recreational Vehicles, LLC (Heartland) is recalling certain 2019-2020 Milestone fifth-wheel trailers. The outriggers may bend due to loading within the rear storage area.  If the outriggers bend, it can negatively affect vehicle handling, increasing the risk of a crash. NHTSA says potentially 104 units are affected by this recall.
Volvo Trucks North America is recalling certain 2020 VNL vehicles. The window hinge and mounting hardware are insufficient to hold the window in place if the truck is driven with the sleeper bunk windows open. If a window detaches from the vehicle, it may strike another vehicle or pedestrian, increasing the risk of a crash or injury. NHTSA says potentially 8,456 units are affected by this recall.