Parts and service volumes in the dealer space were among the highest on record in 2020 last month, KEA Advisors announced Tuesday as part of its weekly dealer volume survey.
Among the 79 dealers in its weekly parts volume survey, KEA Advisors says its survey responders recorded a total of 163,200 parts order invoices in October. This total was nearly 4,500 more invoices than September, which had previously been the most invoices in a single month this year.
Wondering who is going to win our Successful Dealer Award?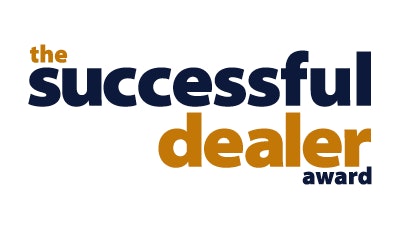 You are in luck. This year's award presentation will be held Nov. 19, and presented live through our website. Sign up now to have access to the event, and learn more about how to better serve your customers from our keynote speaker Al Barner of Fleet Advantage. Sponsored by Interstate Billing, National Truck Protection, Premium 2000 and TopMark Funding.
In the early months of the year parts orders at peaked at 155,500 in March before plummeting to 135,700 in May during the worst stretch of the COVID-19 recession. Parts orders have since recovered to average 158,400 orders in the five months since, KEA Advisors says.
Average total sales per parts invoice also trended up last month at $282.9o. Though that total remains below the $293.64 peak the industry saw in January, it was the second strongest month since the outset of the pandemic.
Service sales volumes boomed in October as well.
KEA Advisors says the 81 dealers responding to its weekly service volume survey recorded 22,700 repair orders last month — a slip of fewer than 200 service jobs compared to the steady numbers of September and August. After falling to a 2020 low of 19,300 repair orders in May, KEA Advisors' survey responders have averaged 23,100 repair orders since June.
On a per invoice basis, average labor sales were $540.26 last month. KEA Advisors says that is the lowest total of 2020 but is likely to be corrected upward in the weeks to come as complicated service events that began in October are closed. Every month this year has closed between $630 and $670, KEA Advisors says.
For more information from KEA Advisor's weekly volume indicator dealer surveys, please CLICK HERE.