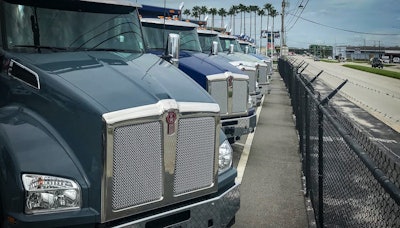 CSM Companies Inc. has announced the acquisition of three Kenworth of Central Florida locations.
This acquisition will enable CSM to provide better service to existing customers transporting throughout Florida while adding an excellent customer base in Central Florida, the company says.
"Growing the CSM footprint is important, but only if it means that we can serve our customers better, and this acquisition does just that," said Bill Kozek, CEO, CSM Companies. "Florida is a key region for us since many of our valued customers have operations in Florida. We're happy to formally welcome the new staff and, new customers, to the CSM team.
The Tampa and Orlando locations are full-service dealerships with truck sales, parts, truck service, and body shops, while the Lakeland location is limited to parts and truck service, the company says.
The acquisition of these dealership locations became official on Oct. 31. All three now operate as a part of CSM Companies. CSM Companies also has facilities in Wisconsin, Michigan, Nebraska, and South Texas. This acquisition brings its total number of Kenworth locations to 21, the company says.