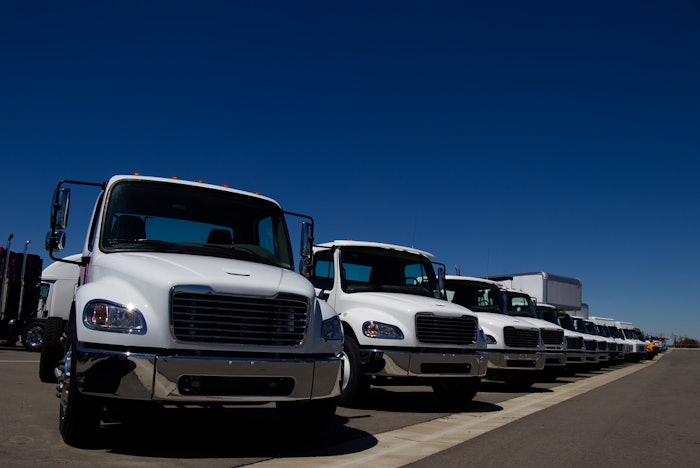 Truck makers entered this new year in a substantially different place than they did in 2020, ACT Research wrote in its most recent State of the Industry report.
ACT Research President and Senior Analyst Kenny Vieth says last January medium- and heavy-duty OEMs and suppliers entered a new year while winding down build rates to align with tepid demand. Today they are attempting to ramp-up as quickly as possible, with demand soaring.
"To repurpose a phrase, commercial vehicle demand started 2020 like a lamb and left the year like a lion," he says. "The near-term ramp is not without challenges, however, and those include the global steel and silicon chip shortages, as well as ramping up during a pandemic."
By commercial vehicle segment, Vieth says it seems that "everyone is ordering in the Class 8 segment, but the tractor market is rising at a considerably more rapid clip, if against easier year-ago comparisons, than the vocational truck side of market."
The medium-duty space is slightly different. "Order performance continues mixed across the three market components that ACT tracks, with truck orders benefitting from e-commerce demand and RVs enjoying a pandemic-related boost, although one wonders about the staying power of this phenomenon with vaccines arriving, while social distancing continues to weigh on school bus orders," Vieth says.