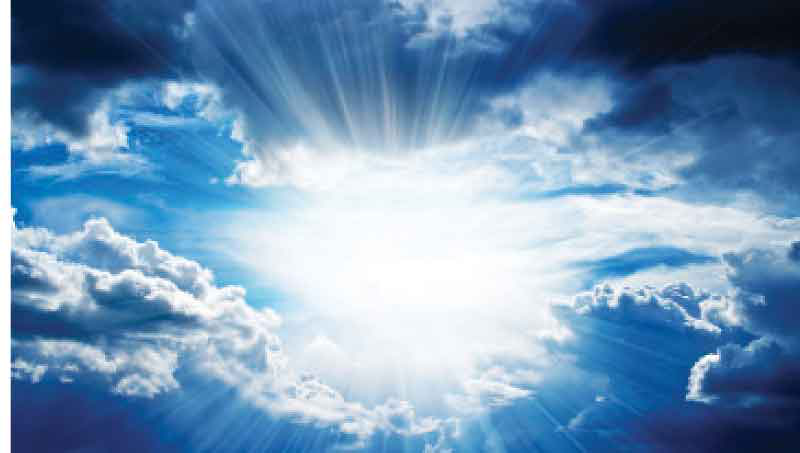 2010 was a better year than 2009, but still not on a par with previous years. Cost control and an uptick in freight helped distributors, repair garages and dealers, but real recovery won't come until the construction markets are strong.
F or many distributors, repair garages and dealers, 2010 was a relief after the struggles of 2009. In fact 67 percent of Truck Parts & Service readers responding to a survey sent out in December say that overall sales will be up in 2010. And 27.3 percent of that number say business will be up 10 percent or greater.
Henry Cook, president of Cook Brothers Trucks and a 2010 Distributor of the Year Finalist, says, "We had our best year ever. We have been working hard, pumping more money into the business, and it has been growing."
Dave Scheer, president and CEO of Inland Truck Parts, says that although the first two months of the year were soft, things really took off in March. He attributes Inland's success to a strategy of focusing on certain product groups and promoting them to its customers.
Cook, who has managed through four recessions, knew that customers would cut back on their own inventories and that many of his competitors also would reduce inventory levels and cut services. To set Cook Brothers apart, Cook actually beefed up inventory at his branches, investing $1.5 million more in inventory, and he did not curtail any services.
We should start seeing some better results in 2011.
"Customers will not accept back orders because they do not have any safety stock of their own so they will hunt until they find what they need," he says. By focusing more on fill rate than turns, Cook was able to improve marketshare.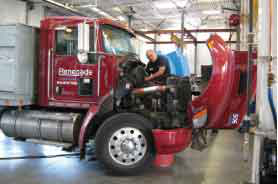 Brandon Ford, director of marketing for Power Train, the 2009 Distributor of the Year, also saw customers reducing inventory and says that caused Power Train to pay much closer to its own inventory. "We had to know exactly what we had on the shelf and know exactly when its replacement was going to be in," he says. "If we didn't have the part we would lose the business. There are very few customers who will wait and keep their truck in the garage simply for one part because this is a saturated industry and they will get the part someplace else."
Don Purcell, owner of Stone Truck Parts and a 2010 Distributor of the Year Finalist, galvanized his staff with the theme "We have got to make it happen in 2010." Keith McLemore, Purcell's partner, says they realized that nobody else was going to help them and if they wanted to have a successful year, they had to take steps to make it happen.
"We did an excellent job in creating manufacturer relationships and also with being product focused and understanding our customers' needs."
What To Expect In 2011
No matter what kind of year 2010 was, everyone is hoping 2011 will be even better.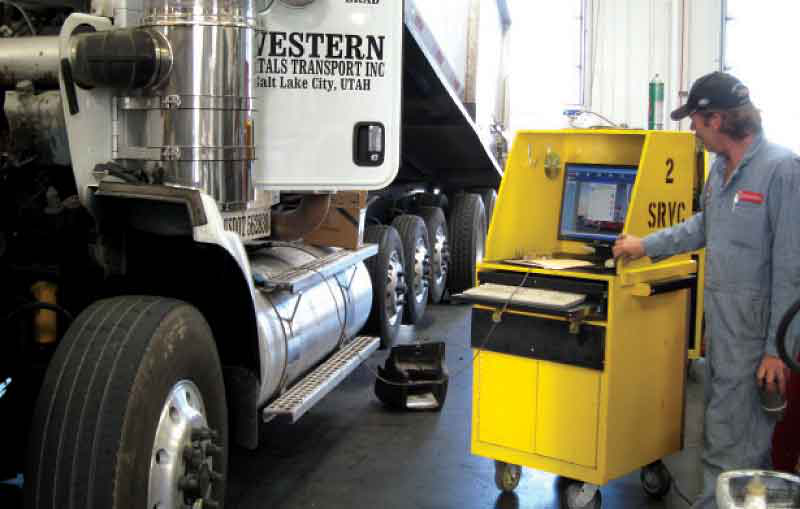 Bob Johnson, vice president aftermarket, Bendix Commercial Vehicle Systems, says they are expecting 2011 to be a little more stable than the previous two years with a moderate uptick in the truck build as well as in parts and service. "It is my belief that as long as the economy and the industry continue to stabilize, dealers and distributors should expect a modest increase in 2011 in all aspects of their business."
Kyle Treadway, dealer principal, Kenworth Sales Co., is finalizing his dealership's 2011 business plan and says, "We are gauging our recovery on a broader base of specialty markets. We continue to watch, listen and learn from traditional customer segments, as well as new ones we developed over the course of the past 30 months."
Industry experts like Eric Starks, president of FTR Associates, are forecasting a 3.5 or 4 percent increase in freight for 2011. He explains that in an average year you would see something in the 2 percent range but adds, "We are coming off such a low and with the way businesses have restructured, cut their costs back, been reluctant to add resources and with the fundamental growth in demand we should start seeing some better results in 2011."
Cook believes parts sales will continue at a brisk level in 2011, however when new truck sales get to the 225,000 level, he says there will be a slowing in the growth of parts sales because the truck population will start to get young again.
"The age of the vehicles out there now is quite old, therefore, parts sales are skewed to those older aged vehicles. When fleets start putting new vehicles in service and retiring older trucks, there will be less of a need for parts."
Jim Pascale, president of Pascale Service Corp., and a 2010 Distributor of the Year Finalist, thinks the year will get off to a slow start, but will improve. He says the speed of the recovery will depend on what the government decides on tax issues and health care.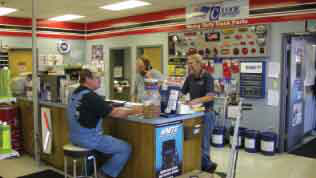 "It also will depend on geography. Here in the Rhode Island area the business climate is very bad. It will take longer for this area to recover."
McLemore is upbeat about this year. "We want to be optimistic and every month that goes by we get a little more optimistic so now we are thinking about things like new geographic locations. Things like that were not even on our radar screen 24 months ago."
Investments in technology and training will continue to be important. Johnson says, "Everyone will need to keep their techs well educated and informed. They can help themselves be the 'go-to' technology experts through a continuous battery of training along with a heightened awareness of the latest vehicle advancements."
While many people complain about the cost of investing in technology, John Arscott, president of The Pete Store, takes a different view. "When I hear that I have to invest $30,000 in a tool, I am happy because I know that everybody can't."
Pascale also sees new truck technology as an opportunity for his business. "We are getting more involved with selling diagnostic equipment used in the repair of electronic engines, ABS and automatic transmissions. Our customers will need these tools if they are performing their own repairs."
In addition, his shops are "tooled up to diagnose and repair the new electronic engines and automatic transmissions and we intend to continue this in the future."
Bill Wade of Wade & Partners, has concerns about whether the independents have made the investments they need to make. "I wonder how many of the independents have really paid enough attention to be local experts. Being the local expert is how they got where they are today. And they need to be the local expert in the future because pushing boxes doesn't get it done."
Ford explains that Power Train came to the realization that the aftermarket is a few years behind when it comes to investing in technology and decided that it was time to catch up. "That is going to be our focus for the next several years. We want to make sure Power Train can be a leader in the aftermarket," he explains.
Wade believes going forward that the traditional compensation system for distributors will change. "The idea of paying somebody a percentage to handle boxes is obsolete. There are five guys in any town who can handle the box, but only one guy in town who can answer the questions." Presumably, whoever can answer the customers' questions will be the company most sought after by suppliers.
Some Concerns
One cloud on the parts and service horizon is parts availability. Just as some distributors, repair garages and dealers cut back on their parts inventory, according to Allen Phibbs, professional advisor, Keith Ely & Associates, suppliers cut back production as well. He explains that there already have been shortages of tires for trailers and he thinks that is just the beginning of the problem.
"We have seen this with several manufacturers, where they are not able to supply enough parts, or in some cases any parts," Keith Ely, managing partner, Keith Ely & Associates, says. He explains that he is seeing this with engine parts and drivetrain componentry.
"It is not necessarily because the demand on new products has picked up dramatically. It is just that vendors have cut back far enough that they are not able to supply the dealer and the OE at the same time."
Rick Reynolds, president of Peach State Freightliner, is very concerned about this issue and says it is preventing dealers from properly servicing their customers. "There are issues with engines, transmissions and the secondary and tertiary component manufacturers. This just backs up the system. And all it takes is one thing to make the whole process come to screeching halt. But at the end of the day freight still needs to be moved."
Pascale shares this concern. "As the OEM manufacturers are starting to build more trucks, this will cause a shortage of replacement parts for aftermarket distributors." Another problem will be price increases for these parts, he says. "Prices are increasing as we speak. These types of price increases contribute to inflation, which in turn can cause slow economic growth."
Cook Brothers is used to dealing with long lead times for parts because it sells quite a few private branded products. "We are a little bit more used to the longer lead times and I am not quite as concerned, Cook says."
Ford has seen parts shortages and says, "vendors are doing all sorts of things with putting closer restrictions on credit lines or increasing the prepaid freight amount."
He continues, "In addition, the back order line pops up a lot more often that it used to and that is frustrating from a sales standpoint because it usually means the customer is going to go somewhere else and find the part."
For Scheer the independents' ability to access to information is an obstacle "because the OE channel is attempting to block our access to information to not only sell parts but to work on customers' vehicles."
Scheer is actively involved with the Right to Repair issue and hopes that something can be worked out without having to resort to legislative action.
Predictions For 2012 And Beyond
Forecasting for the short-term is easier than looking further out, yet distributors, dealers and repair garages need to take a longer view. When asked about business conditions for 2012 through 2015, Starks said, "Those times should be good relatively speaking. We sit here and say there is a lot of downside risk to the economy in the short term, but I think longer term, there is some upside opportunity so we could see the economy growing at a much faster pace."
On the truck sales side, for 2012 Starks is calling for a "nice increase." He adds, "We would expect the small- and medium-sized fleets to be in the market, which will help."
In addition, he expects to see some construction market activity, which also will help improve parts and service volumes. "We are pretty bullish relatively speaking about 2012," Starks says.
Johnson, shares Starks view and cites the fact that the American Trucking Associations is expecting freight to increase 30 percent between now and 2020. "This is truly good news for the dealer and distributor segments. If they continue to put forth a balanced business through a potent mix of parts and service, the next three to five years should be a very positive business environment for them."
But there are some issues that could change these forecasts. On a practical level, Purcell believes that a lot of fleets will look at refurbishing equipment that is already in the field rather than purchase new. "There is opportunity out there, but the challenge for us is to make sure that we continue to source component parts for old style engines and older style trucks and trailers. We need to be able to help these customers meet their goals of keeping their overall operational costs down."
From a big picture perspective, David Gerrard, senior vice president of dealer operations, Navistar, says, "Things that come to mind are how will health care legislation unfold, any potential issues that may continue in the credit market, the whole tax debate and if we are going to dig out of the deficit hole on the backs of small- to medium-sized business. My concern going forward is around things that are out of our control where we still will have to play the cards we are dealt."
Distributors, dealers and repair garages have grown used to governmental initiatives impacting their business having dealt with emissions reductions for quite some time and will likely continue to do so in the future. Treadway says, "The looming 2014 fuel economy standards are poised to artificially disrupt our standard business cycle once again. We read that existing technologies are sufficient to meet the proposed regulatory standards, but the prior three federal mandates have left us and our customers skeptical about pricing and efficacy."
To be prepared for whatever the future will bring, Starks encourages everyone in the trucking industry to follow trends. "Pay attention to not only their customers, but to the broader economy and the broader transportation market. And also pay attention to the regulatory environments because that can create some opportunities as well as threats."
Whatever the future may bring, one thing is certain, according to Ford. "If we continue to do the same things in the future that we are doing today, we will only be as good as we are today. We have to constantly look at making changes and finding ways to improve ourselves."
Some Numbers To Consider
Here are some recent statistics that help define the state of the trucking industry.
* 269,650 — according to Polk data that is the number of commercial vehicles registered in the U.S. in the first nine months of 2010. That is up 9.6 percent from the same period last year,
* 66 percent — according to Transport Capital Partners that is the percentage of surveyed carriers who expect volumes to increase over the next year.
* 26,005 — according to FTR Associates that is the number of Class 8 orders for all major North American OEMs in November. It represents a 38 percent increase over October numbers and the highest monthly order level since May 2006.
* 524,500 units — according to Polk that is the number of used commercial vehicle registrations in the first nine months of 2010. This historic volume represents 66 percent of the commercial vehicle market and is an increase of 18.7 percent over the same timeframe in 2009.
* 55 percent — according to TCP that is the percentage of surveyed fleets who reported rate increases in the last three months.
* 76,125 — according to Polk that is the number of new commercial trailer registrations during the first nine months of 2010. This is a 42.2 percent increase over the same period last year.
* 75 percent — according to TCP that is the percentage of carriers who remain optimistic about the outlook for future rate increases.
A Move To Information Based Relationships?
Bill Wade of Wade & Partners, thinks we are on the verge of a transformation in the parts distribution business. He believes there will be increased importance on partnering with the right people and forming networks.
He cites eight challenges impacting partner selection:
* Consolidation — Consolidation is continuing for both supplies and the rest of the channel, causing partners to choose sides with each other.
* Channel Subspecialties — Distribution channels will continue to splinter into specialties. Brands within maintenance needs will emerge to fill these narrowing categories.
* Brand Acceptance — Has minimal acceptable quality been defined?
* Marketing Groups — Which of these virtual consolidations will concentrate on things that are important to customers?
* Financial Strength — Who has staying power? What about product liability protection?
* Commitment to The Business — Is this business really important in the corporate portfolio and worthy of their continued investment? Is there a record of steady R&D, facilities, service and marketing investments specifically for heavy-duty trucks?
* Partnership Policy — Is there a sufficient level of institutional trust? Is there a contractual basis for working together that will survive personnel changes?
* Marketing Support — Do partners provide adequate resources to create demand and develop business? n